Twitter
Twitter is a very valuable source for site promotion. SheerSEO tracks tweets (messages) in Twitter that mention your site. We track those tweets even if they use a shortened URL (using services like bit.ly or Digg).
Tweets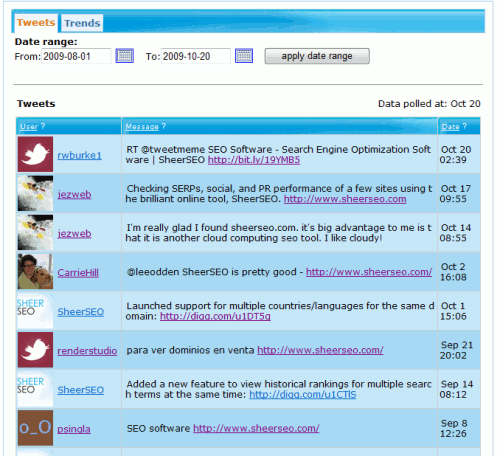 You can see the following date per tweet:
The Twitter user that posted the tweet.
The message tweeted.
The date that the tweet was created.
Tweet Trends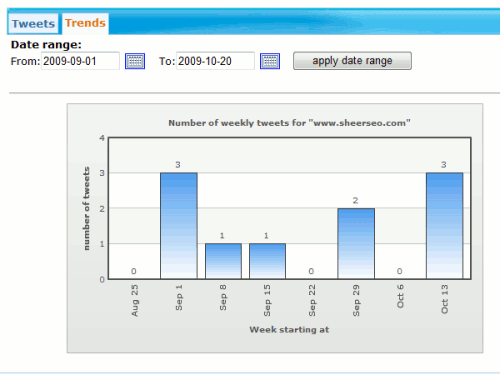 A chart that shows you the amount of tweets made regarding your site each week. This could serve as a popularity indicator for your site.