As many of our users well know, G. Analytics (and any other tracking software) is not reliable in providing data regarding visits from Google. Which has caused many users to use G. Webmaster Tools for that purpose. Our software allows grabbing data from G. Webmaster Tools regarding the keywords that brought you traffic for the advanced and pro packages. You can see what it gives you here (see the 2 right columns):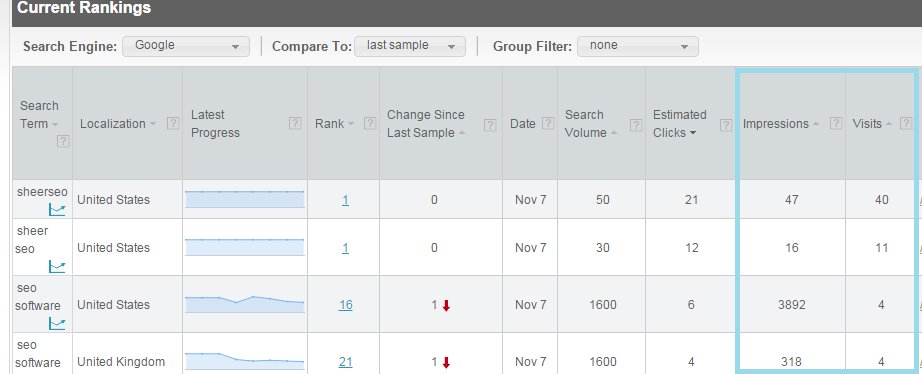 Recently, Google has made some changes in G. Webmaster Tools. First, it is now called Google Search Console. Second, we need you to authorize our access to your data. Same way which is already done for G. Analytics.
So, either new or existing users to this data, will need to first allow our software to view the data from Google Search Console and then activate it on our end (basically letting our software know that your data is accessible for us). Now, let's explain step by step what needs to be done:
Go to Google Search Console (used to be called Google Webmaster Tools): . If you're not a user for that yet, you'll need to identify yourself as the site owner. They have a few methods to do that.
Once you're in the relevant account in the Search Console. Go to settings>Users and Property Owners screen. As seen here:

Now, press the "add a new user" button:

In the pop up window that is opened, put the user 1097503045745@developer.gserviceaccount.com
, and press the "add" button. Note that we only need restricted access. That means we can only view the data, not change it.
You should now see that the user is added to the property. like here:

Now, last step is to go to sheerseo.com, and activate the G. Search Console integration in settings>domain settings>account details screen. See here:

If all went well, you should see a success message and your data in the rankings screen should be updated (visits and impressions columns).
If there is any problem, contact our support using the contact form.