As probably many of you already noticed, we started showing a lot more backlinks in the Main Referrers screen since last week.
This is due to an upgrade we did, which now takes many backlinks from Majestic SEO.
Another nice feature here is that we show more indications regarding the value of the backlink through data available from Majestic SEO. This is shown in the 2 new columns "Citation Flow" and "Trust Flow". Citation Flow is something like PageRank, and Trust Flow shows another indication regarding the worth of a link from this page – this time it represent if the website has links that are of value or that outgoing links from this website are often spam. Both citation flow and trust flow have values between 0 to 100, where the higher the number the higher the value of the page.
Here is an example of how the new data looks like: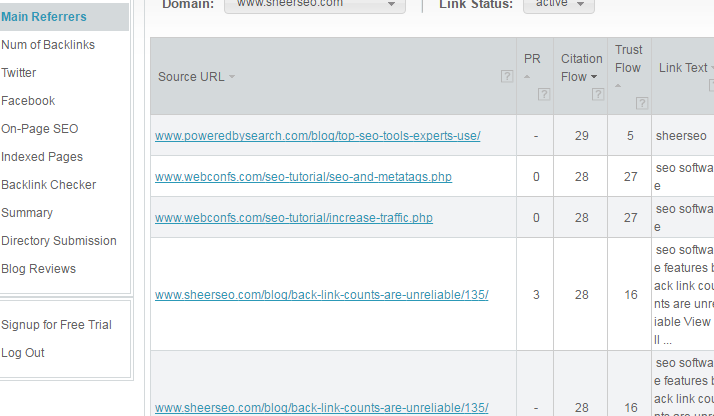 For those of you with the professional packages, this new information regarding backlinks can be very useful if you want to see what your competitors are doing.