Multiple Logins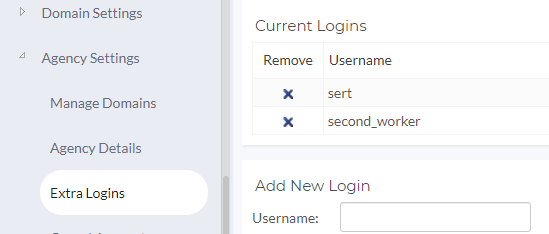 Agencies tend to use multiple logins so they can grant/remove access to their employees.
This is why we added multiple logins to the agency settings screen.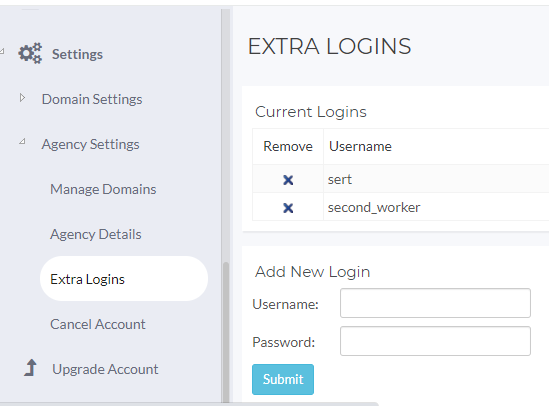 As you can see above. It simply allows the owner of the agency account to create users and remove them.
The users have full read/write permissions except for adding/removing logins.
Number of extra logins is per your agency account:
Tiny agency – 2
Small agency – 3
medium agency – 5
agency – 10