Paid Directories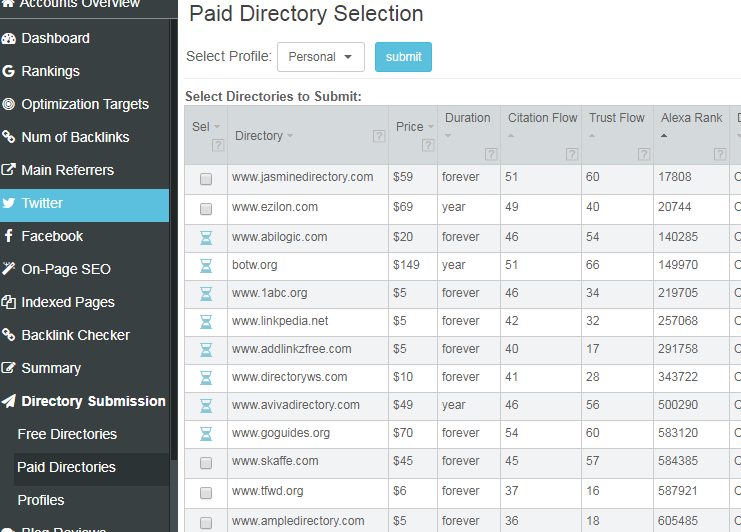 I'm happy to announce on a new feature for link building, Paid Directories.
Up until now we offered a list of free web directories you could submit to. The problem was that the response time from those directories was horrible, and many times they would ignore the submission. The recent problem is that those directories are not supporting https websites, and now this is the standard with many websites. It was hard to explain to so many site owners why their submissions were failing on the free directories, so the conclusion is that we now offer paid web directories.
You could argue that their influence on rankings are not high these days. That might be true, but you pay a very small price for a link that may benefit, even little. So, the price reflects the benefit you get from it. Probably, it would be much better to have a blogger in your niche write about your website and provide a dofollow link in a natural and relevant text, but that is so HARD to get, and might cost you a lot more. So, with the web directories, you get what you pay for. Small/moderate benefit for small cost and very little effort.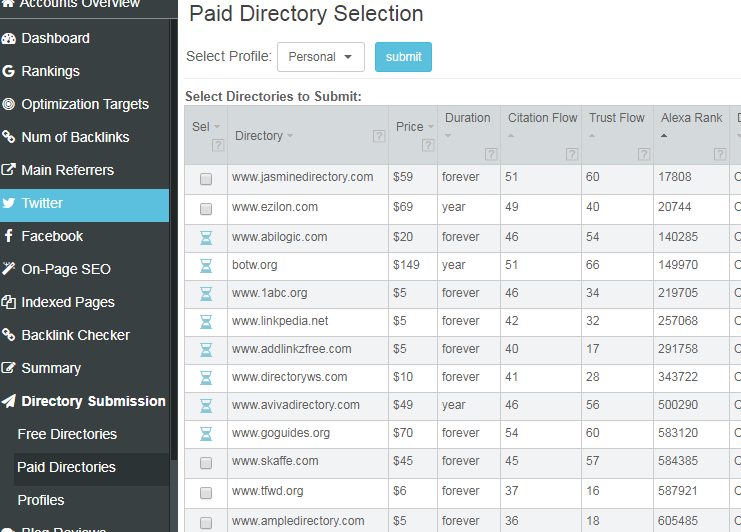 Anyway, lets cover the new feature. As you can see in the image above. We got some of the best web directories out there for you to use. Just select the directories you want and you'll be able to submit to them. We got good prices for all of them and we're saving you time and effort in submitting to them. Just define your submission profile once and use that to all directories you want. No need to go through the tedious submission process and entering your payment details to each of them.
All directories come with some information like, their price, the duration of the listing, alexa rank, and citation flow (equivalent to PageRank).
Remember, those are paid directories, so we will need to collect money from your card on file or PayPal.