Preface – Is SEO for You?
If you're considering starting to do some SEO for your website, this guide is for you.
This tutorial is for people who want to do some SEO (Search Engine Optimization), but are worried that SEO is too complicated, and they think they need to hire a professional to do this work. Wrong!

I often get emails saying, "I want to promote my website, but have no idea how to do it." Until now, I've just told them to search for an "SEO tutorial" over the internet start from there.
In this quick SEO guide, I want to show how easy it is to start with SEO and break some of the main misconceptions.
The main misconceptions are:
1. SEO requires much knowledge, and only professionals should do it.
2. SEO is about doing sleazy work, usually done in developing countries, and Google doesn't allow it.
Both of these claims are wrong.
First, while there are tons of articles and information about SEO, you can achieve 80% of the SEO progress by doing straightforward tasks that take only about 5 minutes to learn.
That is precisely the information I'm going to show you here.
Second, SEO doesn't have to be sleazy.
If you are a website owner/admin, you probably get a few emails a week from someone who offers to improve your rankings in Google. That mail usually says they can put you on the first page of results.
The internet is full of SEO scams. SEOs that will create thousands of useless links to your website and claim this will help you.
The reality is that Google can detect such kind of actions for a long time now. I advise you to stay away from SEOs that you're not sure of their methods.
SEO shouldn't be such a sleazy and illicit process. Most actions in SEO today are very clean and involve no black hat actions at all.
I'll explain what you should do in SEO in the next sections.
First Step – Keyword Research
Back in 2007, when I started sheerseo.com, I was already ripping success from SEO. I was getting tons of traffic from Google and felt like I am a wizard of SEO.
I aimed to rank sheerseo.com for "SEO monitoring tools", which just made sense as a high-ranked keyword, and there was so much work to do that I've didn't look into it further.
One month after the launch of the website, I couldn't believe my eyes. I was first in Google for "SEO monitoring tools"!
BUT, guess what, no traffic.
It turns out no one searches for "SEO monitoring tools". So then, I researched and found out that there is much more traffic for the keyword "SEO software".
The lesson here is to make sure you know what you're aiming for before doing your SEO.
In fact, this is one of the vital steps you should do as part of SEO. It is called keyword research.
Keyword research is one example of a simple step in SEO.
Google loves when you do keyword research. You are helping them by serving more relevant content, so this is a win-win here.
Just make sure you find the right keywords before you start optimizing for those keywords.
Now for the actual process.
We need to find information about the search volume per keyword and find some keyword ideas.

There are several tools for doing it, but the most noted one is Google Keyword Planner.
Unfortunately, Google started limiting this data, and now only people who are paying for ads in Google can see it, but if you can get your hands on this info, it is the best.
As you can see above, "SEO software" gets 1600 searches a month, so it gets more traffic than "SEO guide", which gets about 40% of that traffic.
But that is not the entire story. You can also see that "SEO guide" is a lot less competitive, so it might be much easier to rank it. Sometimes, high traffic comes with lots of competition, so it is better to choose keywords with less traffic and less competition.
Another excellent resource for such information is keyword surfer. They offer a free Chrome/FF extension, which shows you search volume and keyword ideas data. See here for an example: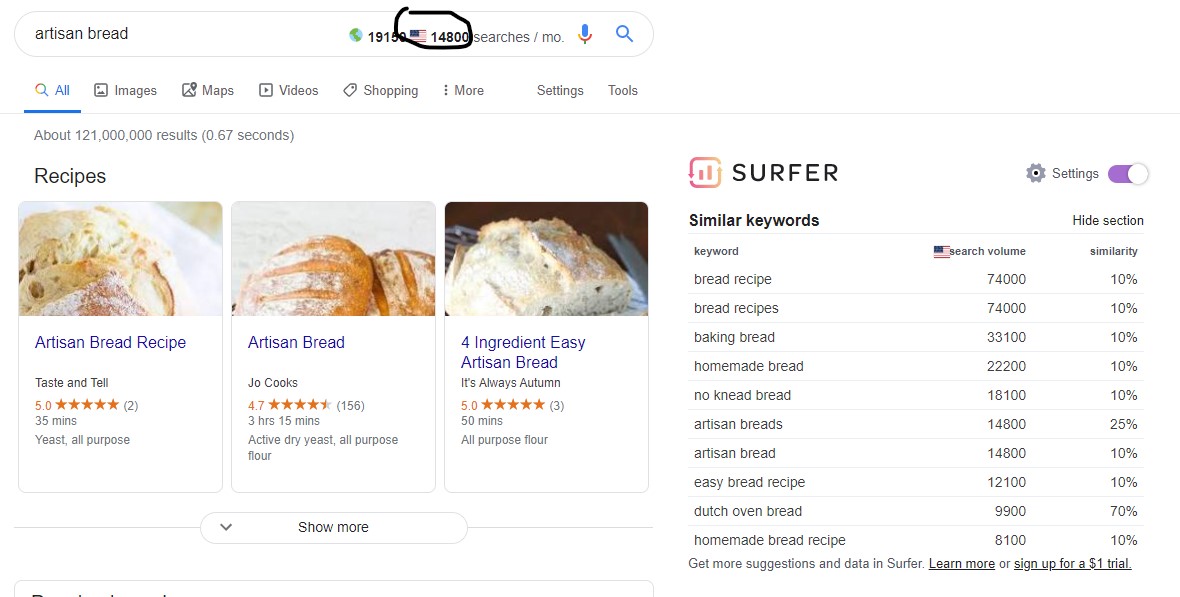 If you are using sheerseo you can use our Keyword Explorer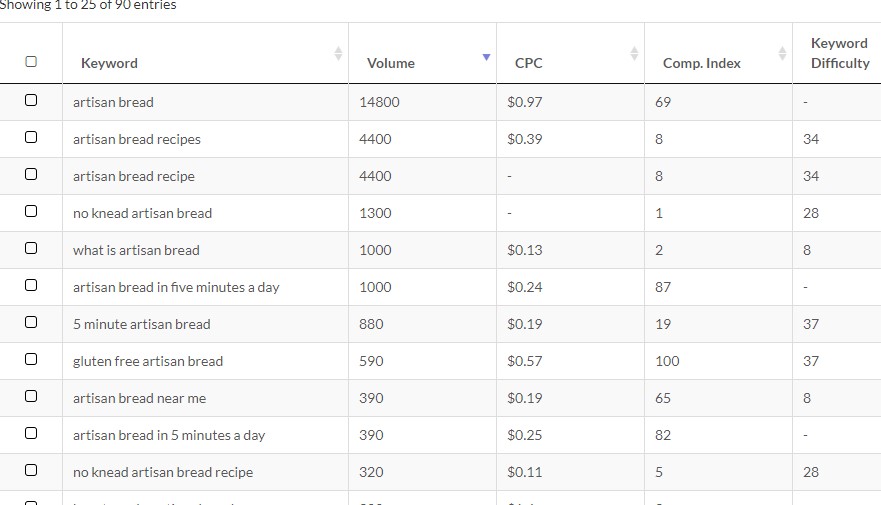 It will show you some more information, like keyword difficulty, CPC, and competition index.
Second Step – do On-Page SEO
OK, so now that we decided which keywords we're going to aim for, let's set our new page to reflect that.
Pages on the internet are coded in HTML, which is a set of tags that tell the browser how to show them. For example, a window title is written as <title>some title</title>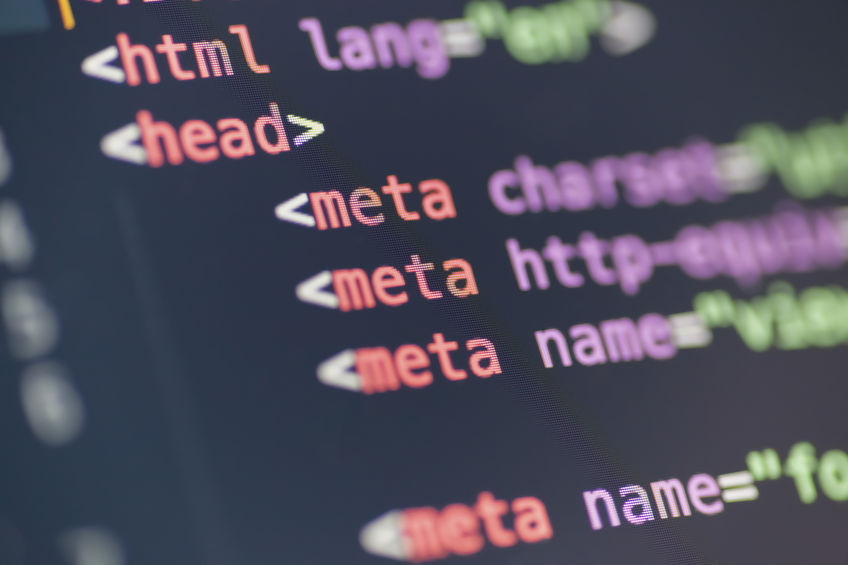 We can see how a page is built by right click>" view source" on it. So, if you are writing the code for the page, or have access to that, you can inspect the HTML.
Otherwise, if you find that too complicated, you're probably using some software to build that HTML for you, like WordPress (blog software) or Weebly (site generator). With those tools, you might not have access to the actual HTML, but you can still change the page's elements.
So, either with controlling the HTML itself or the page elements provided by the software we use to generate and manage our web pages. We can now build our page to reflect the keywords we're aiming for. That would include:
Page title (window title).
Headings/section titles.
Images descriptions.
Bolded/underlined text.
So, make sure those pieces include the targeted keywords.
It is also a good idea to also have the targeted keyword mentioned inside the page text a few times. But don't overdo it; Google is not stupid. Just have it there
That is it, you've done most of the SEO work already. You've chosen the keywords to optimize and made sure they're on the page. Good chances you can get a lot of benefits, just from that. Now we just need to do some off-page SEO.
Third Step – Do Off-Page SEO
Google made its success from being able to judge pages for their value. Their way of doing this is by scanning the entire internet and detecting links (the elements you press to get to another page).

Google Algorithm counts links as a vote from the linking page to the target page. The algorithm then sums up the links, and each page gets a PageRank (Google's value for each page).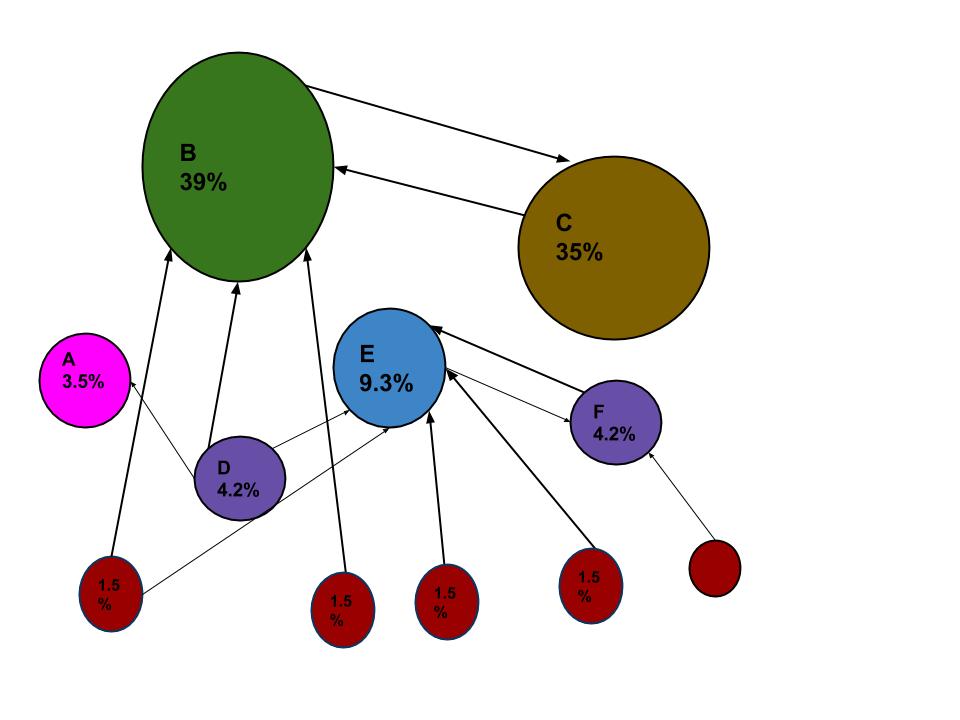 PageRank is then used by Google to determine which page should show up in the results.
So, what we need to do for off-page SEO is to build links to our page, or even to our home page (which will link to our new page directly or indirectly), increasing our PageRank.
The problem is, this is the most challenging task these days. Google is very suspicious about each link and will flag many links as spam.
We need to be careful about link building.
What you don't want to do is give some cheap SEO the job of building your links.
Links should come from relevant pages, which means pages of websites within your niche and preferably your country/location.
So, how do we do get valid links?
First, you should build good content or offer something people would want. That may earn you free links with time.
If you're not lucky enough to get links this way, you can try multiple link building methods.
Link Building Methods
Here are some standard link building methods:
Find bloggers in your niche and offer them something to write about your service. For example, if you have a cosmetics website and find a blogger for cosmetics in your area, why not offer them free treatment and ask for a review.
Check if it is possible to get links from suppliers and customers.
Submit your site to web directories.
Look for posts that mention lists of "n best xxx websites" and ask them to write about your site on the list also.
See where sites like yours got their links. They might have figured out great sources for backlinks.
Valuing backlinks
The way I measure a good backlink is to look at it carefully. If I can see this link is not natural, it is a useful link. Might be even harmful.
Here are some examples of suspicious backlinks: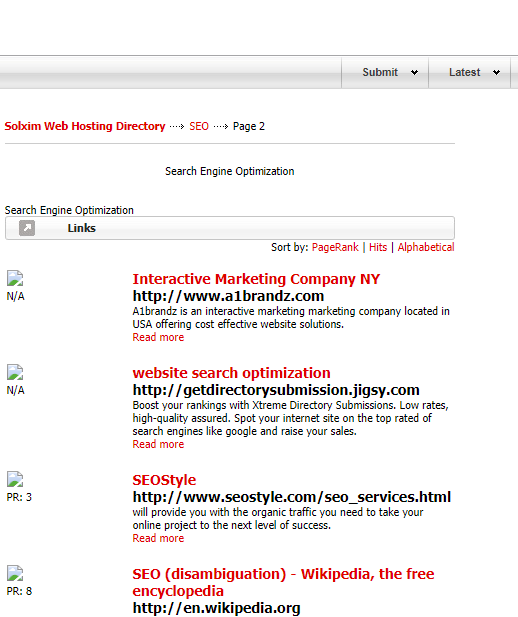 As you can see. This page looks broken. It seems like a site that stopped being maintained and is now used only for backlinks.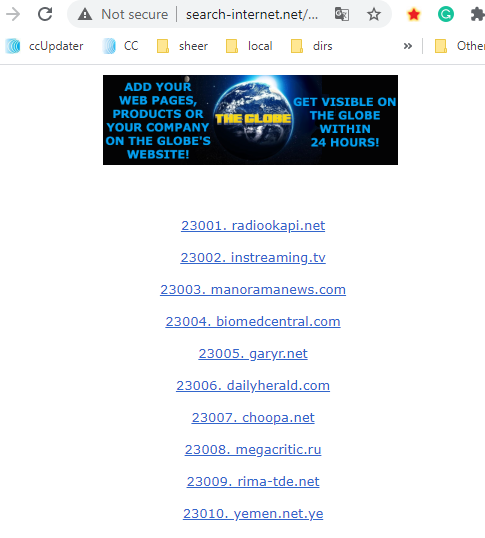 Here is a website that serves only for links. We are better off without it.
Another example is a link from a valued site that is not in your niche.
No-follow attribute
Google introduced a feature that allows site owners to mark some links as not organic.
So, the PageRank algorithm ignores these links.
This marking is done by adding an HTML attribute on the link. It is rel=nofollow.
So, if you have such links to your website, they are worthless for SEO. There are many tools to figure out if there is a nofollow attribute on a link, sheerseo has such tools. So, be aware of this issue when you get a backlink.
Typical usage of nofollow attribute is in forum posts and blog comments. So, be before you waste time on creating such links, check this out.
Where Do We Go From Here?
So, now you've got 80% of the knowledge of SEO. Next time you add a page to your website, just do this:
1. Find the target keywords you want to have for it.
2. Build the content for those keywords.
3. Try to build some back-links to this page.
If you do that on a regular basis, you will get a lot more traffic to your site, for very little effort.