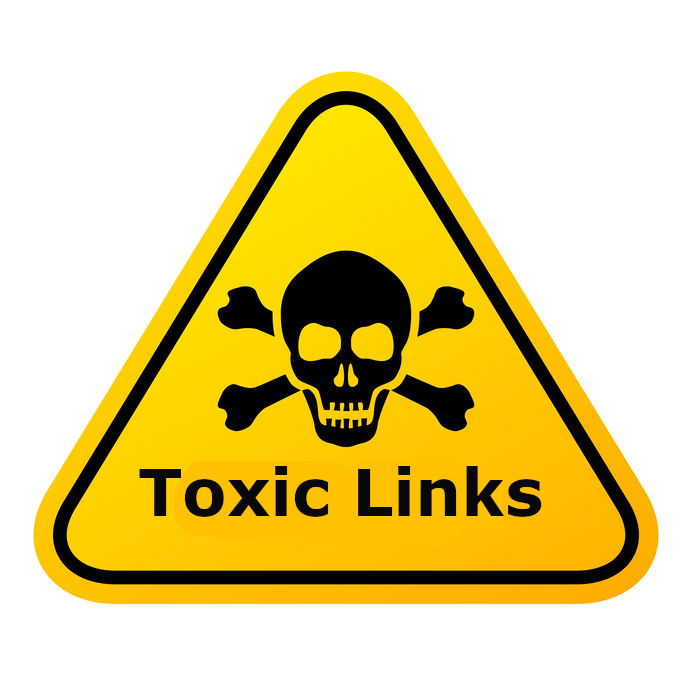 Backlinks are crucial for SEO. We all know that.
But it turns out that some links could hurt your website. Those will be links that are suspicious for Google.
Here is what Google say about this (https://support.google.com/webmasters/answer/2648487?hl=en):
Google works very hard to make sure that actions on third-party sites do not negatively affect a website. In some circumstances, incoming links can affect Google's opinion of a page or site. For example, you or a search engine optimizer (SEO) you've hired may have built bad links to your site via paid links or other link schemes that violate our quality guidelines. First and foremost, we recommend that you remove as many spammy or low-quality links from the web as possible.
So, if you got very bad links, they can harm your website and you better remove them.
There are two ways to remove them. One is to talk to the webmaster that links to your website and ask them to remove the link. That usually will take a long time and might not even succeed.
The second method is to use Google Disavow Tool https://www.google.com/webmasters/tools/disavow-links-main. It is a simple tool that lets you load a file with links you want to remove.
You can remove a specific URL or an entire domain that has many links to you.
So, now all we need to do is to recognize those harmful links and send a list to Google.
We just added a great tool that helps recognize your toxic links and create a disavow file that can be loaded to Google Disavow Tool.
How Does it Work
Here is how it looks like: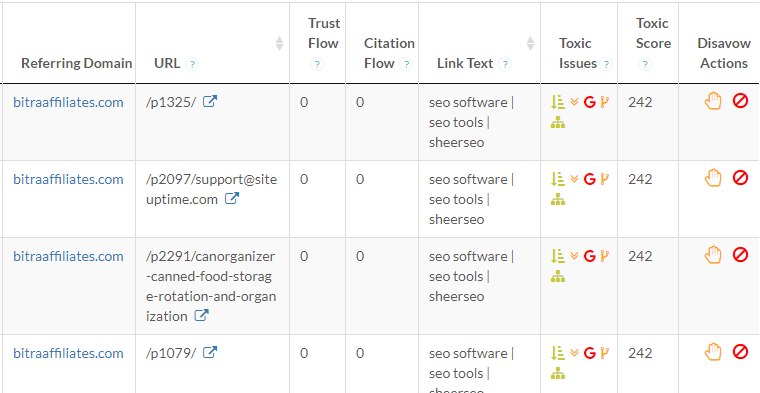 First, we analyze your backlinks and see if any of them triggers a toxic alert.
We use multiple toxic indications we check here. Those include:
Domains with low trust score and many links to your website.
Domains that have a citation flow much higher than their trust flow.
Low domain trust score.
Bad environment domain. A domain that is in areas like selling prescription drugs, gambling, or porn. That is in the condition that your website is not related to those fields.
A domain that is not in Google index.
A domain that is part of a link network. Those usually are domains that have the same IP.
Mirror pages. Pages from multiple domains that are copied entirely.
Site-wide link.
A link from the author's signature of a blog comment.
A link from the author's signature of a forum comment.
gTLD spam. A link from a top-level domain like .news .click .xyz
Toxic Score
Each indication will add toxic points to the link. The more severe the indication, the more toxic points it will have.
The toxic points accumulate to a toxic score. Using the toxic score, it is easier to figure out which links appear more severe.
Filtering Out the Toxic Links
You don't have to agree with our toxic score, not with our indications. They are only here to assist you identify the worst links. But, your judgment may be different.
Use your knowledge to tell which links appear toxic to you. For example, some may consider a site-wide link as toxic and some think this is normal.
We have multiple ways to filter out the toxic links as you can see here:

You can filter them by toxic score, issue, trust flow, citation flow, URL, and referring domain.
Creating the Disavow File
When you decide a link is toxic, you can click one of the disavow actions. Either disavow the URL or the entire domain.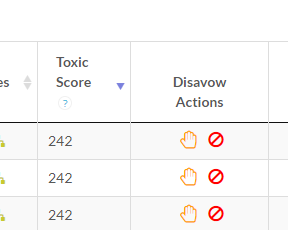 When you finish marking the toxic links. It's time to create the disavow file.
You can do that by clicking the "create disavow file" button at the bottom of the screen.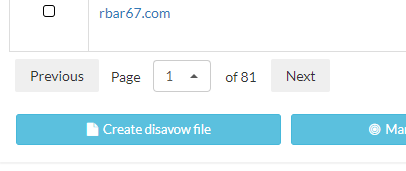 That is it. Now all you need to do is to go to Google's disavow tool and load the file.
We keep the disavowed links in our database and hide them from your backlinks screens.
Here is a video on this feature:
Conclusion
This new tool is only available to our paying customers.
It should make the process of cleaning up your backlinks a lot simpler.
Let me know what you think.