YouTube is now the 2nd most popular search engine today. More than Bing and Yahoo.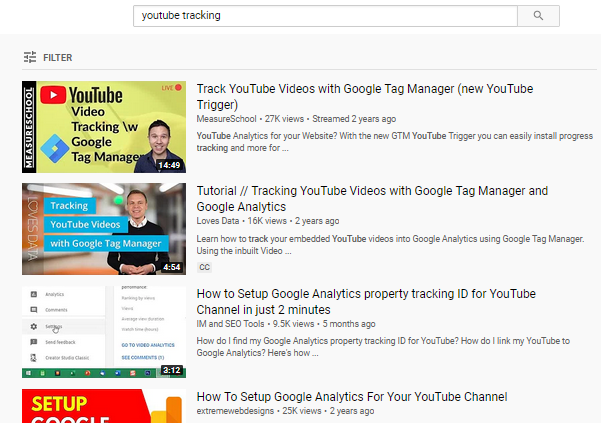 Probably no business today can ignore this fact. And if you haven't done so already, it is time to start developing some video skills.
With more and more millennials joining the consumer market, we can only expect the YouTube market share to rise. They just rather see a video than reading
Youtube Video Rank Tracking
I wish we could help you create good videos, but at least we can help you track your rankings on YouTube.
We have implemented YouTube rank tracking on top of Google, Bing, and Google Local.
The idea is simple, you just need to tell us how to identify your videos on YouTube and we will check their rankings.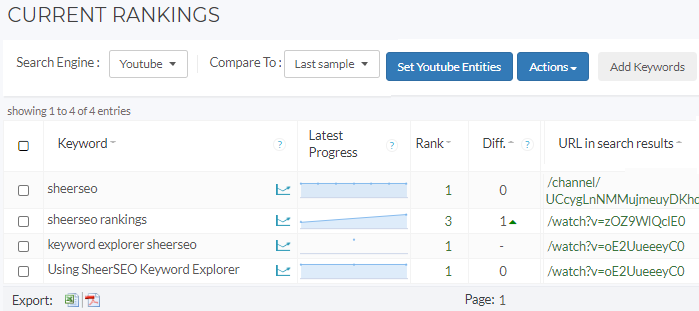 The keywords you track are not separate from the keywords you track for Google.
Also, we allow tracking the videos either by their URL. For example https://www.youtube.com/watch?v=oE2UueeeyC0
Or by your YouTube Channel id. Or by your YouTube member id. All of that is meant to help you easily set up the way our system identifies your videos.
Setting It Up
To set it up, first go to rankings>current screen. From there, select the YouTube search engine.
Then, press the "Set YouTube entities" button on the upper right. It will open a dialog like this: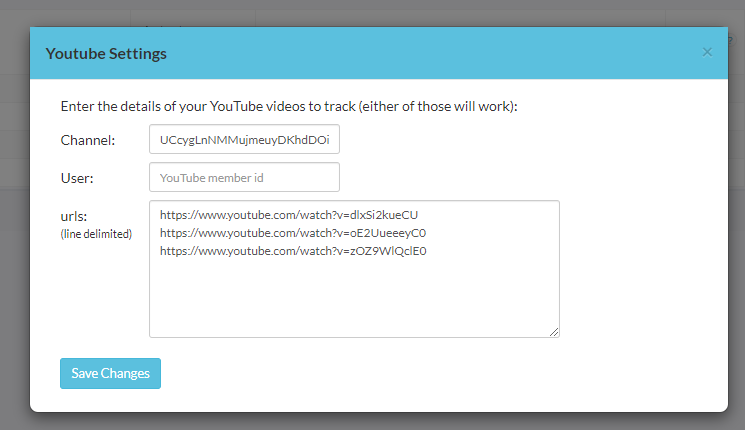 Next step is to just load your keywords in using the "add keywords" button on the top right.
You're all set up.
Of course, this will come with all of our regular rank tracking features, so you can have:
pdf reports
CSV reports
Localization per country
Historical graphs
Comparison to date
Rank Progress report.
Tracking Video on Google Results
Once you define the YouTube entities. As described above. Our system can find your videos also in Google's regular search results.
We will show an indication next to your site rank in the Google rankings screen.

The YouTube icon next to the rank means that your video is showing on the first page of Google search results.