Recently, Google has managed to achieve a major milestone. The organic results, which we used to see as regular blue links, are now clicked less the 50% of the time for Google searches!
I was shocked to see that figure analyzed by Rand from SparkToro.
How are Google doing that?! through aggressive search features. Those include mainly featured snippets, enriched results, knowledge panels and ads. Totally, Google are using about 16 different types of search features to slash the organic clicks. This has a huge effect on SEO. Mainly on keywords in industries that yield the highest online profits, like flights, shows, hotels etc.
Types of Google Search Features
Redirected keyword
We used to be able to get clicks from typos. No more, since Google will alert the user that he made an error, and sometimes will automatically show the results.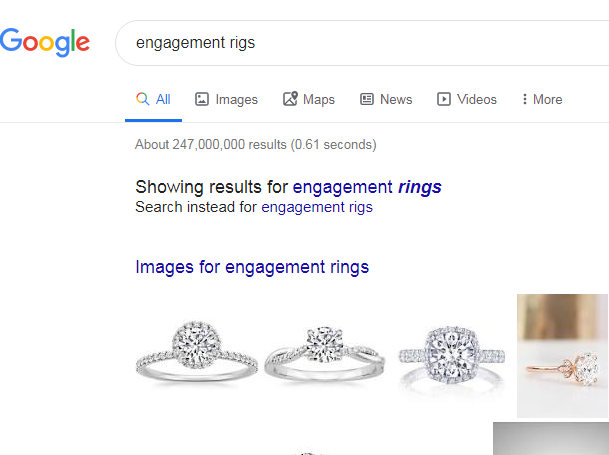 People Also Ask
This shows up in most searches these days and simply suggests alternate searches to the user.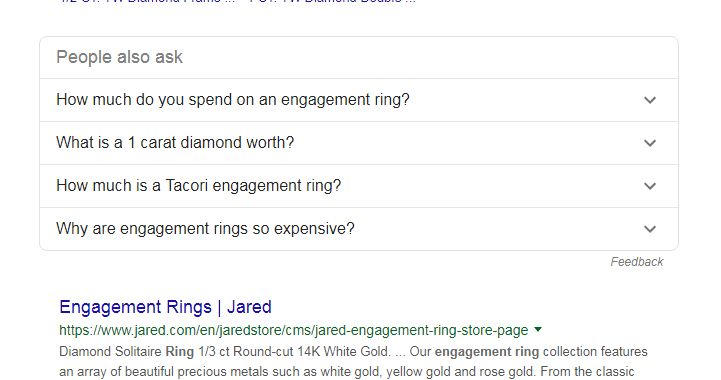 Paid Results
We always had paid results by Google Ads, but those became much more aggressive these days, dominating the top part of the results page, forcing the user needs to scroll down to get to the organic results.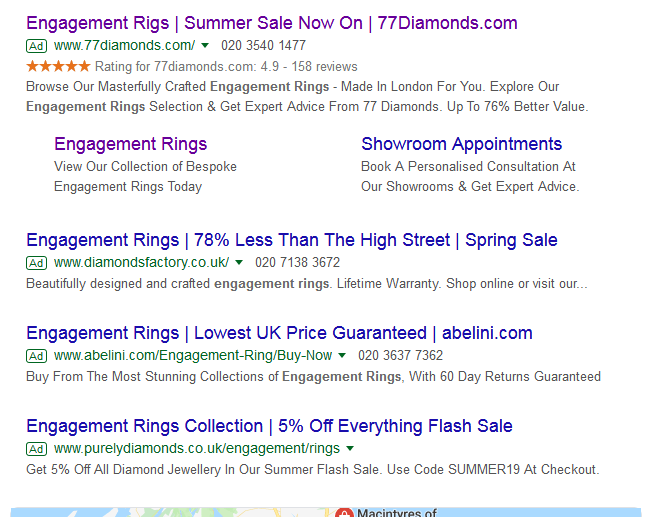 Local Pack
These results appear for keywords that are relevant to local businesses like plumber, coffee shop, bank, etc. Not only those appear at the top of the page, but they are also accompanied by very helpful data, like a map showing their locations, opening hours, phone numbers, addresses, ratings.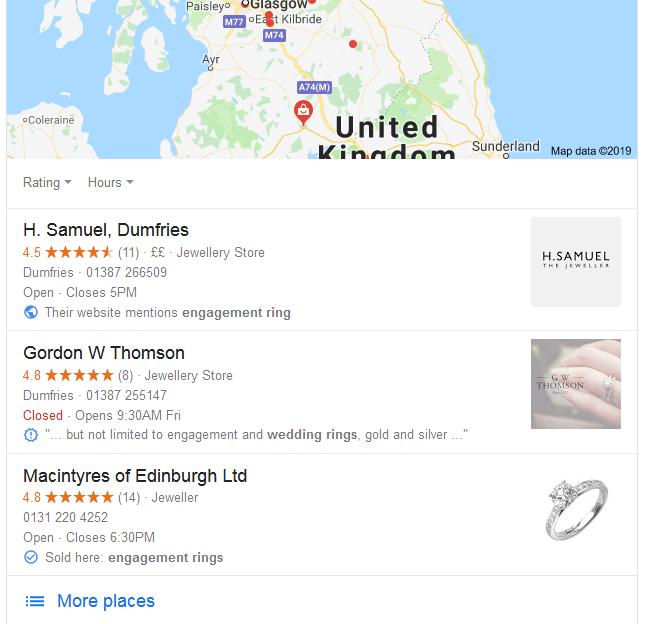 Featured Snippet
This is one of the biggest organic click slasher. Google are displaying the answer to the keyword by displaying an extract of the info in one of the pages that appear in the results. By doing this, they are already giving the needed information to the user, so he might skip going to one of the organic results.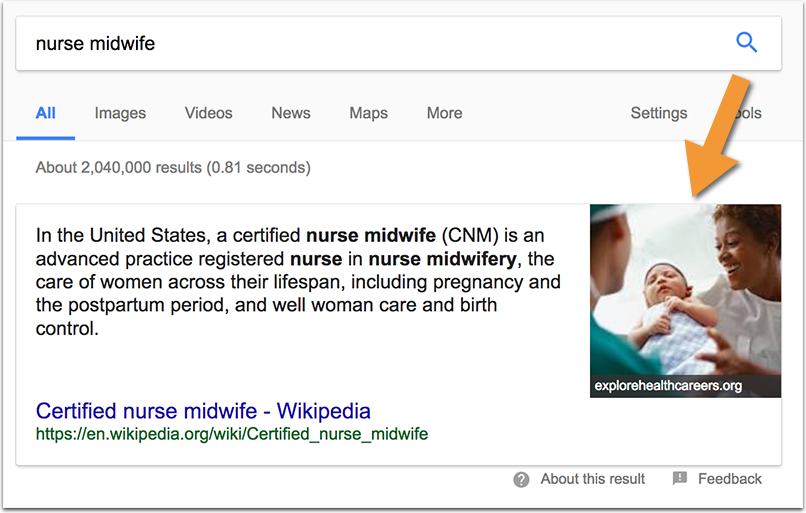 Top stories
This section takes news results and shows them coupled with an image.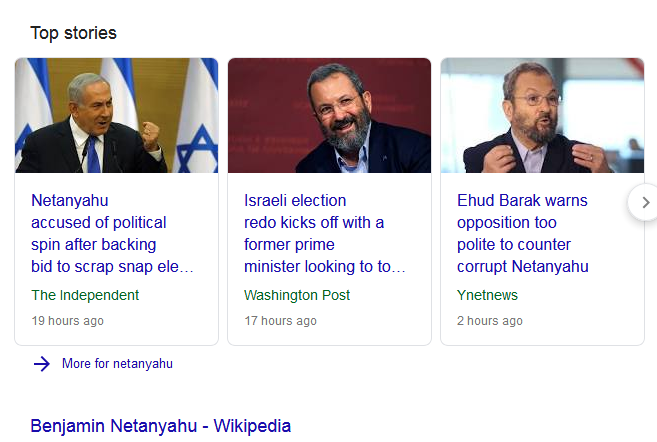 Images
A section showing images relevant to the keyword.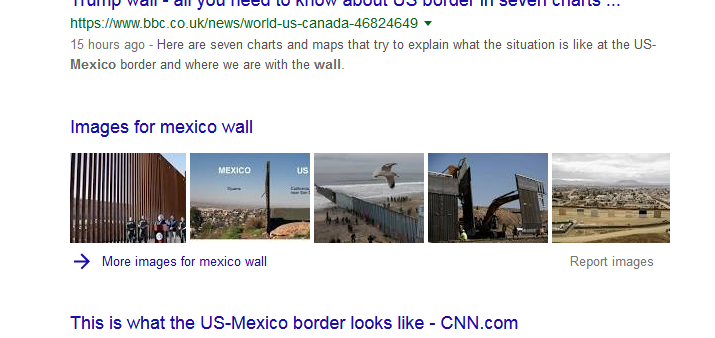 Videos
A section showing selected videos relevant to the keyword.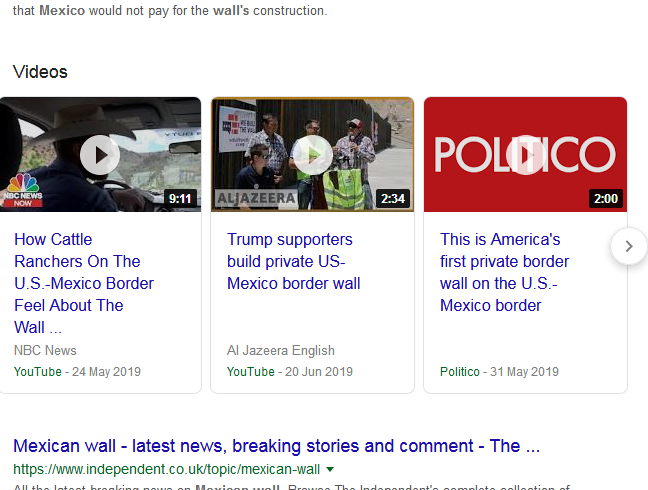 Social
Showing results from social sites like Facebook, Twitter and Instagram.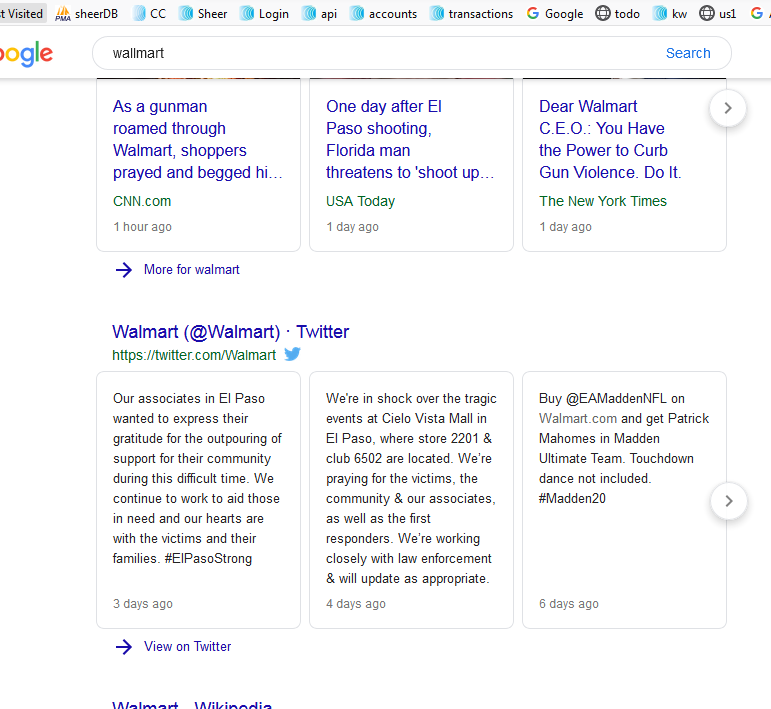 Knowledge panel (Knowledge Graph result)
This is a panel that appears at the top right section of the results and usually has very helpful information like images, main info, category.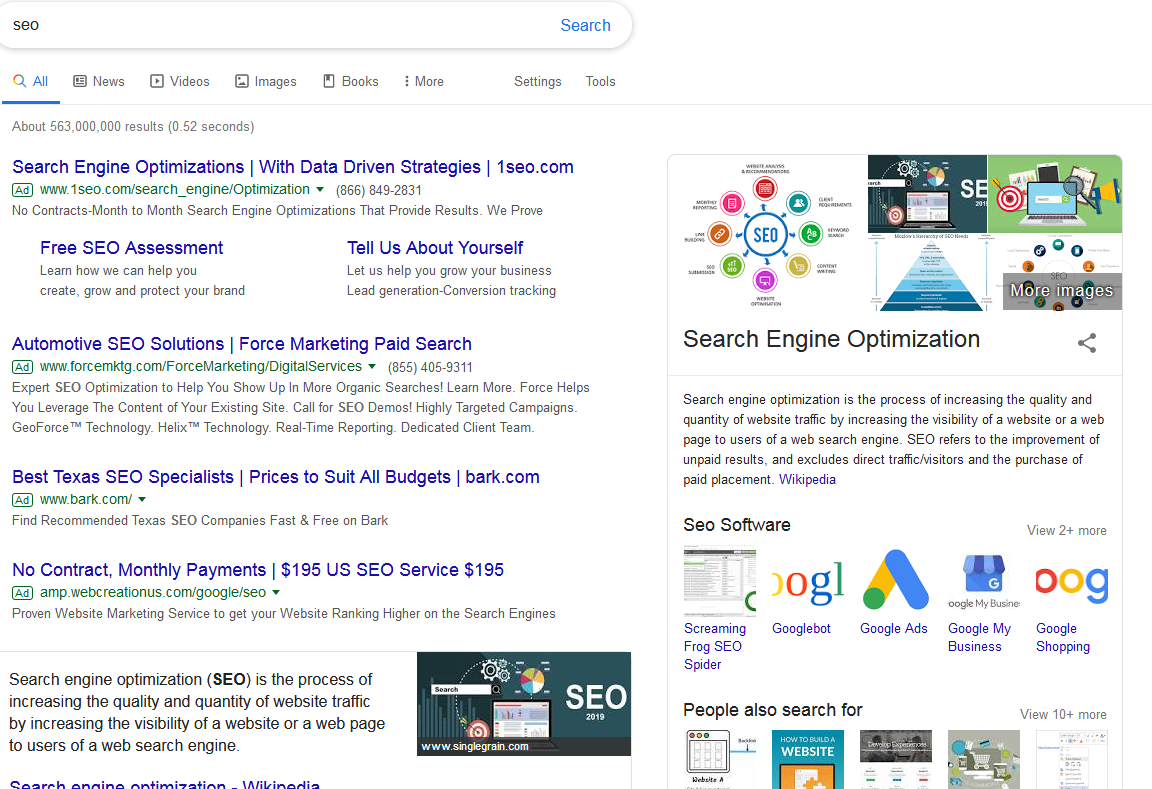 Utilities
In some high volume keywords, Google are producing powerful tools that grab all the attention of the user, leaving almost no organic clicks. Here are a few examples: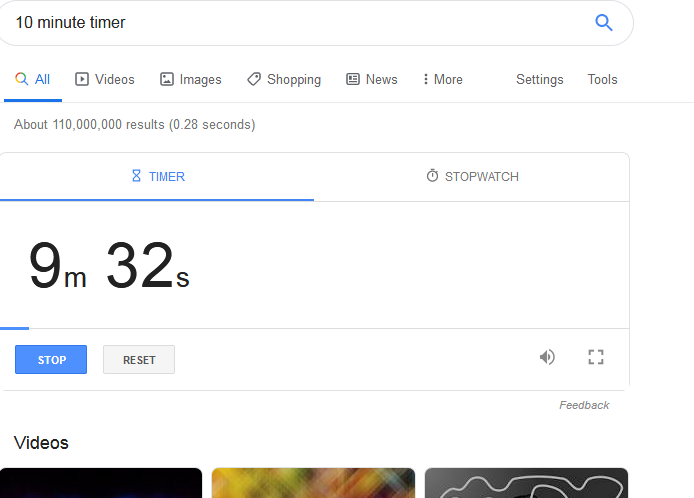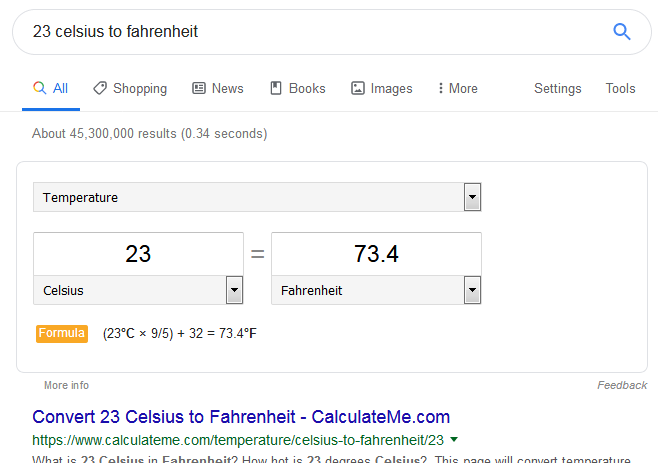 Weather would be another great example, or "bitcoin value".
Enriched results
In high volume online industries, Google really takes over, by presenting enriched results that include lots of valuable information.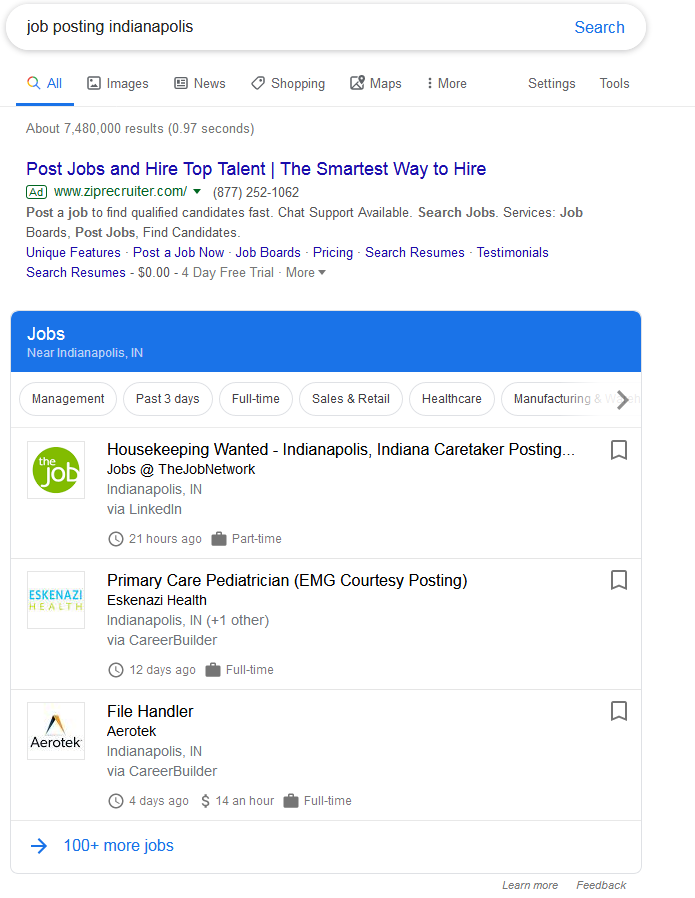 The idea here is that the user would not need to go to the websites that offer this profitable data, like hotels, flights, jobs. The information is already offered on the search results.
Think about websites like expedia, tripadvisor, hotels.com, linkedIn. This feature aims directly at their business.
Shopping items
This feature shows extract of the info from the shops, taking the shopping experience from the websites to Google. See an example below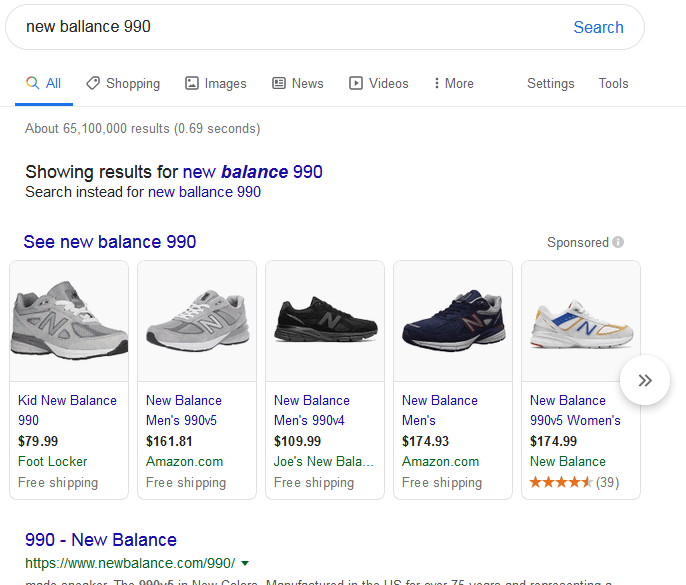 This feature is aiming at shopping sites like Amazon.
AMP (Accelerated Mobile Pages) results
These results, marked by a lightning icon, only appears on mobile results. It tells that the page will load quickly on mobile.
Reviews on SERP
On some of the results (SERPs), we see reviews score. That would cause an increase of clicks to the results that have that feature.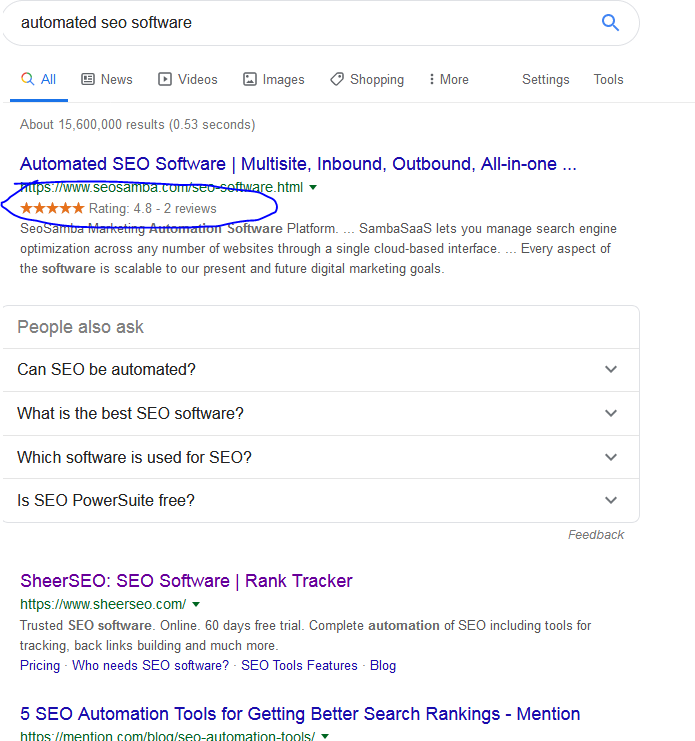 Site Links on SERP
Some of the results can show inner pages, increasing the likelihood of click.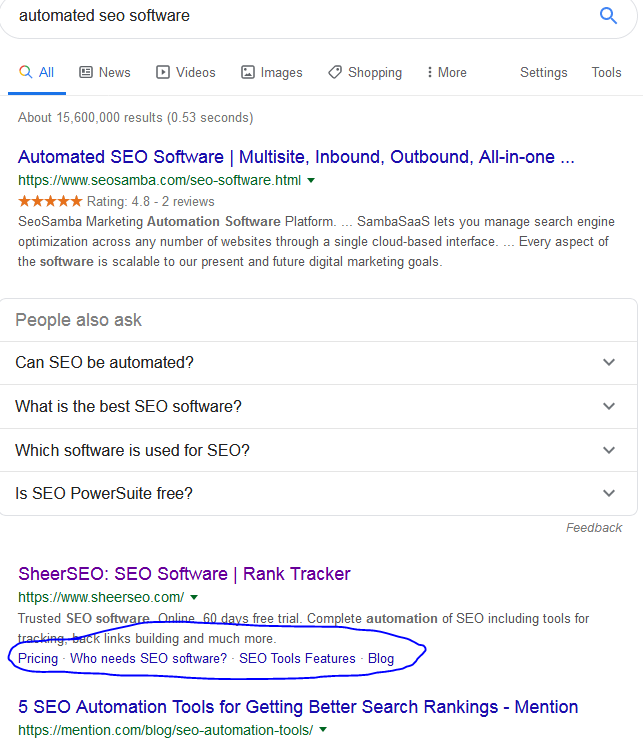 The Effect of Google Search Features
Let's take a few examples showing the effect of search features on organic click through rate.
We recently bought click stream data from JumpShot. After some time of analyzing the data we were able to see the effect of Google search features on organic click through rate. So, here are the examples.

As you can see in the examples above, the organic click through rate (Organic CTR) changes from around 93% down to 33%. Why?!
Let's look at "timer"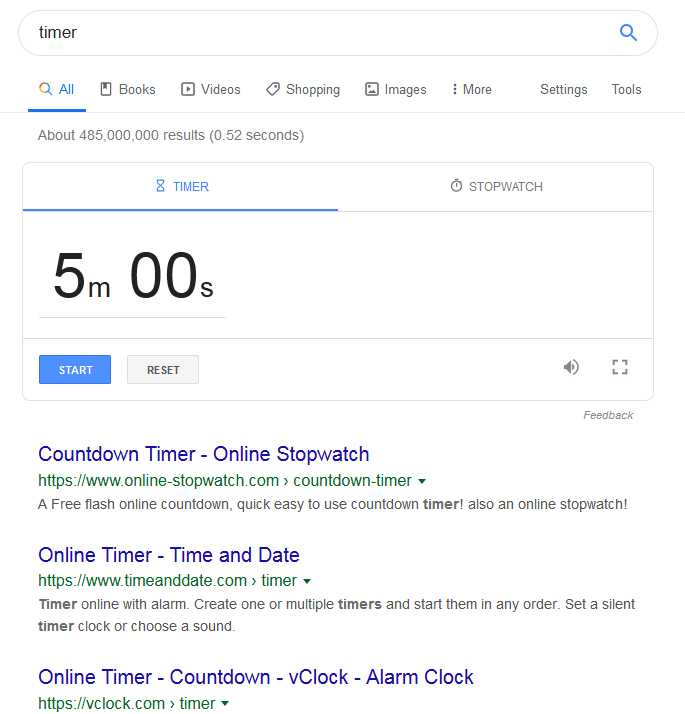 Google already gives you a timer, so why would you want to click any of the organic results. This explains the 33% organic CTR.
On the other end of the organic CTR, "typing test"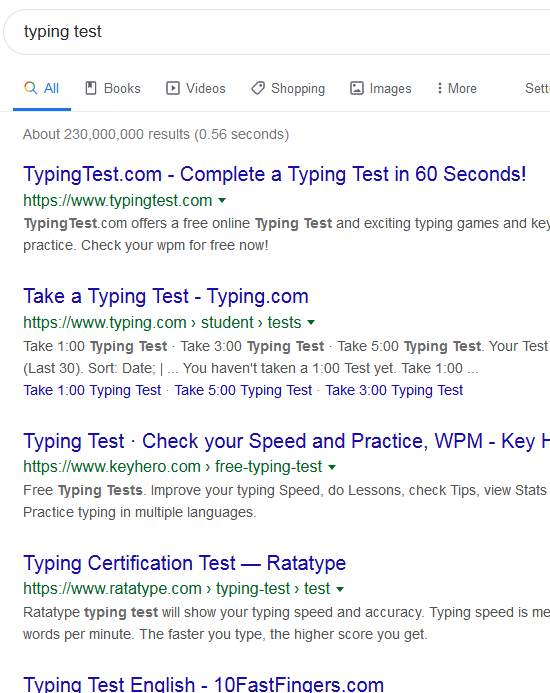 Just plain blue links. Like in the old days. So, you can get 93% of searches.
What about "pizza hut". Their website is at the top of organic results, but still only 43.7% organic CTR. That is because of mobile search. In mobile search, organic CTR is even lower. When you search for "pizza hut" in mobile, the Pizza Hut website appears first, but right after it you see local results, which include clickable phone number. Much easier to call your nearest Pizza Hut store by making a single click than going to a website.
How To Use Search Features Information
Sheerseo is about to launch a new feature that would show the search features present in each keyword and the presence of your website for those features.
There are two ways we can use this kind of information:
Understand the potential of each keyword – It is no longer enough to know the search volume of each keyword. Search Features could cause a keyword with 10,000 search volume to get just 400 organic clicks.
Try to get the search features work for your site – it is no longer 10 results per page. With the featured snippet, you might get result 0. Which means being above the 10 organic results, and getting most of the traffic. Same goes for local pack results, reviews, videos, etc.