Backlink Checker
One of the most important assets a site has is back-links. It is probably the most important factor in getting higher ranking. Back-links are sometimes traded for money or some kind of other valuable goods. In other cases there might be a link exchange.
It could become a tough job to manage those valuable back-links and to watch if any of the back-links are being changed and thus, the agreement that brought to this back link is violated.
Our SEO Software can help with this task, by allowing you to define your most valuable back-links as "guarded back-links". Each guarded back-link is being examined daily and if there is a change in the back-link, you will be notified through email.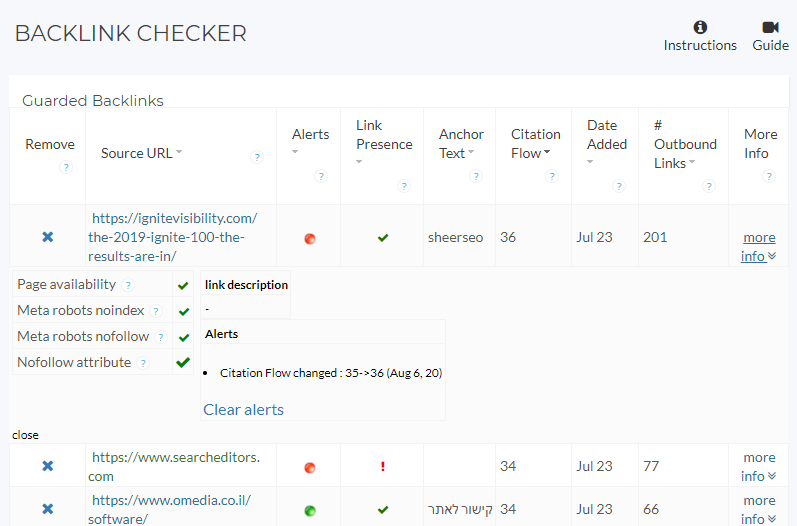 The following aspects are being monitored per back-link:
Anchor text.
Page rank.
Number of outbound links in the referring page.
Availability of the page.
Presence of meta tags "nofollow" and "noindex".
Existence of the link to your site.
Presence of "nofollow" attribute on the backlink (rel="nofollow" causes the link not to pass rank).
You can also check our video guide here:

Automate your SEO process. Try our free account!
Sign up now!