Rank Tracking
Track your keywords in all major search engines.
Check your progress and see accompanying data per each keyword like: search volume, visits, impressions, change since last week.
View historical data in clear graphs.
Compare how you fare against competition.
Export this data to PDF or Excel.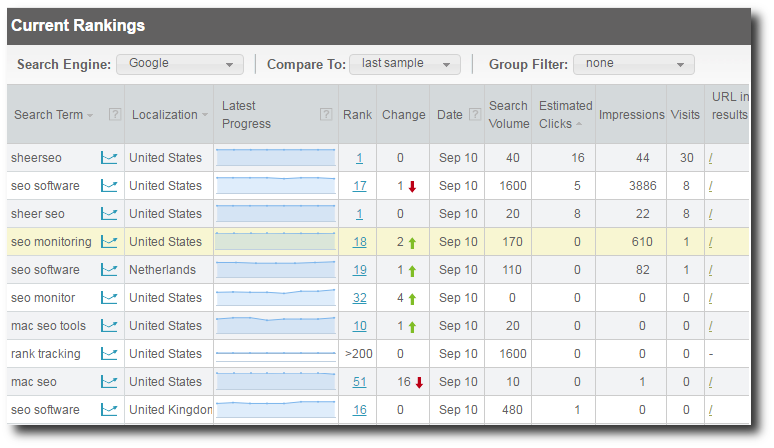 Page Optimization
Get optimization grade and see what needs to be fixed to get your page fully optimized for each keyword.
Compare your page to other pages that rank on first page for that keyword.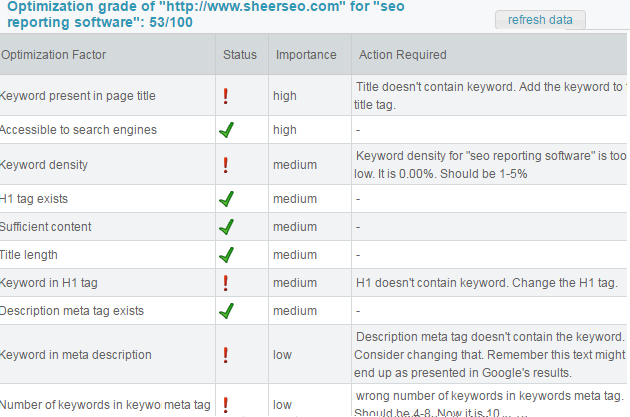 Backlinks Management
Explore the main backlinks of your site and of your competitors' sites.
Guard your main backlinks and get alert once one of them drops/changes.
Create new backlinks from relevant bloggers & web directories.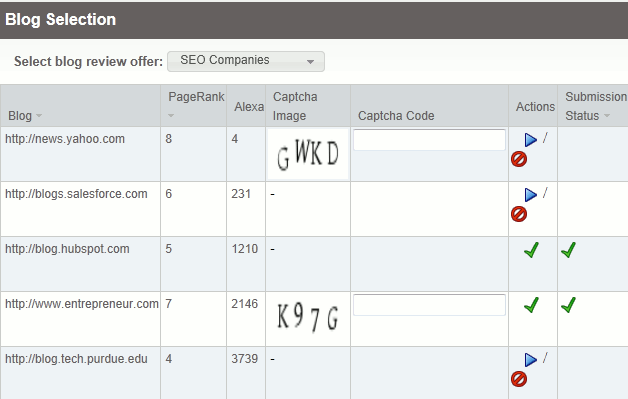 For SEO Agencies/SEO Pros
Many SEO agencies use our software for tracking their clients, optimize websites and manage backlinks.
We have special features for SEO agencies like management of multiple domains with quick overview, multiple logins, white label and xml api.
Reporting to clients can't be easier with PDF and CSV reports.
Reporting
Reporting can't be easier with our PDF and CSV reports.
Reports can be created manually, or mailed automatically.
White labeled reports are available for SEO agencies.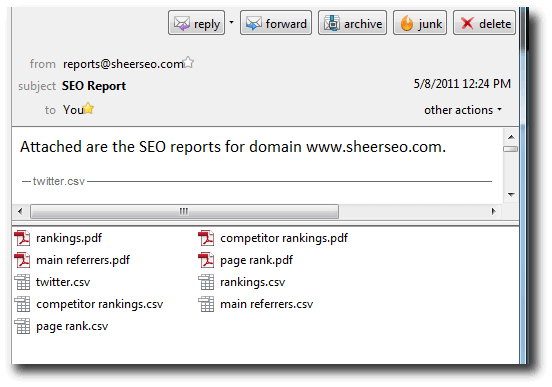 Social Tracking
Track your website's appearance in FaceBook and Twitter.