Backlink Software
All major search engines use backlinks to determine the quality of web pages.
SheerSEO gathers a list of your website's backlinks. Those are the inbound links that contribute the most value to your site.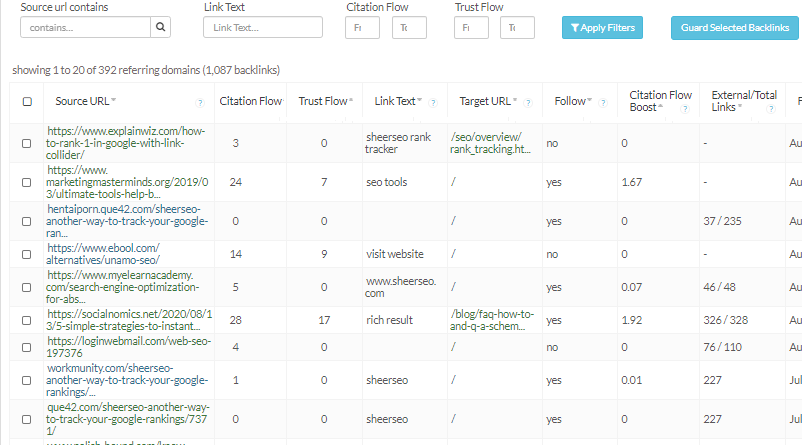 You can see the following properties per referring URL:
The URL that links to your site
The Citation Flow (measure 0-100 similar to PageRank) of the referring URL
The Trust Flow (a grade of 0-100 which shows how trustworthy the page is) of the referring URL
The text on the link (which is very important for search engines too)
The URL on your site that the link points to
Shows if this link has a "no-follow" attribute
Citation Boost - the link value this link gives your website, based on the Citation Flow of the source page and the number of links that page has
The number of external and internal outgoing links this page has
The date our system discovered the link
All columns are sortable, and you can filter the links by URL, trust flow, and link text.
You can export the data to CSV file.
Automate your SEO process. Try our free account!
Sign up now!
Historical Back-links Progress
SheerSEO tracks the number of your inbound links.
We show this in a straightforward graphical interface.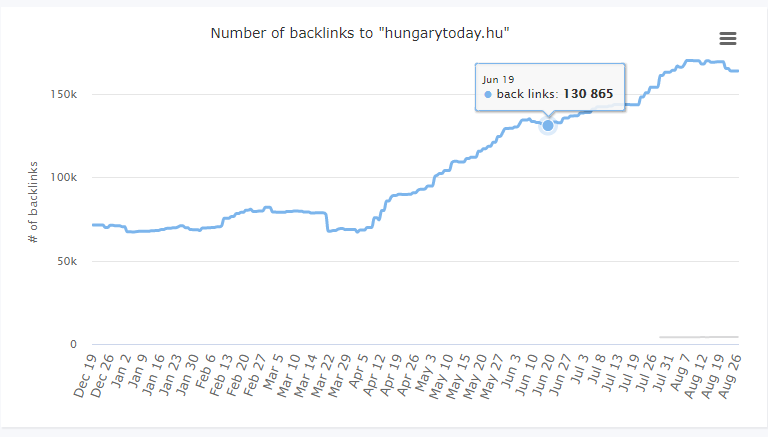 Competitor Backlinks
We can also analyze your competitors' backlinks.
This data allows you to find their valuable backlinks and can provide you link opportunities.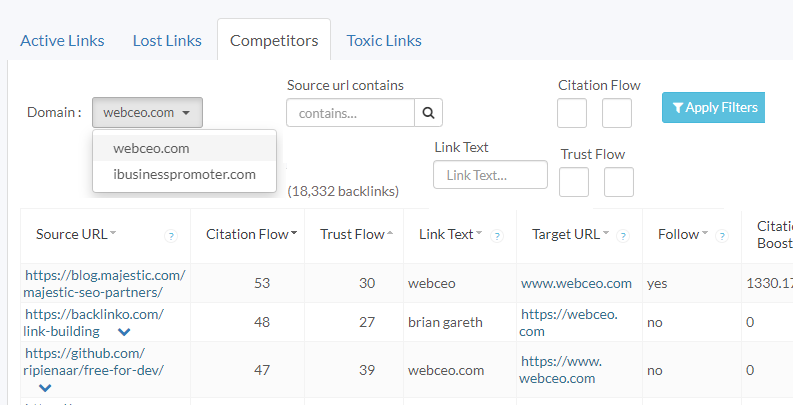 Toxic Backlinks
Some links can only hurt you. Usually, those are links that were created by irresponsible SEOs or just by harmful sites that linked to you without your permission.
Since Google provides a link disavow tool, we can show you all the links that we suspect as harmful, and you can choose using our tool which ones are toxic.
When you finish, you can use our tool to create a disavow file and load it to Google.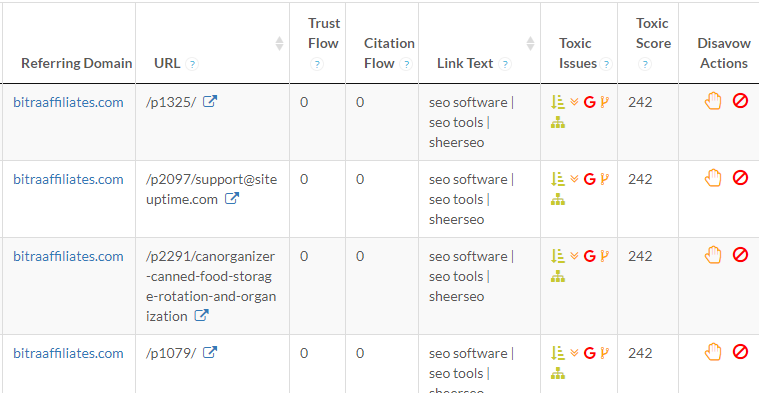 Automate your SEO process. Try our free account!
Sign up now!