Blog Review Requests
Probably the most natural looking link, is one that is embedded within a review of your website in a blog post.
Finding relevant blogs, and asking the bloggers to review your site, could be a tedious task. SheerSEO allows you to automate this entire process,
Here is how we do this:
First, you define a blog offer, which contains all we need in order to find relevant blogs and send them your offer.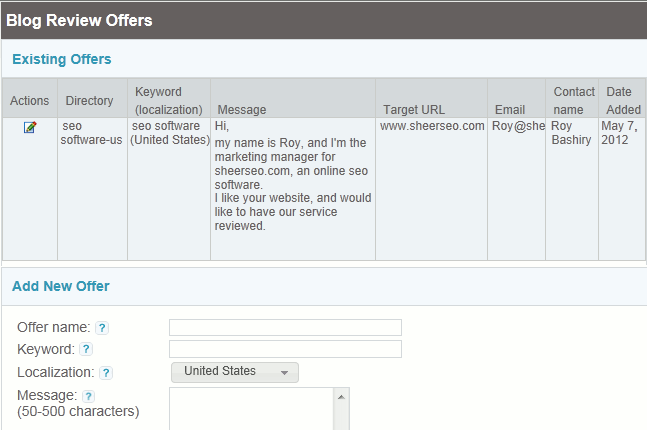 Second, we show you the blogs found, with their PageRank and Alexa rank. You can then select the blogs you want to ask for a review, and by just pressing a button, you can send them your offer.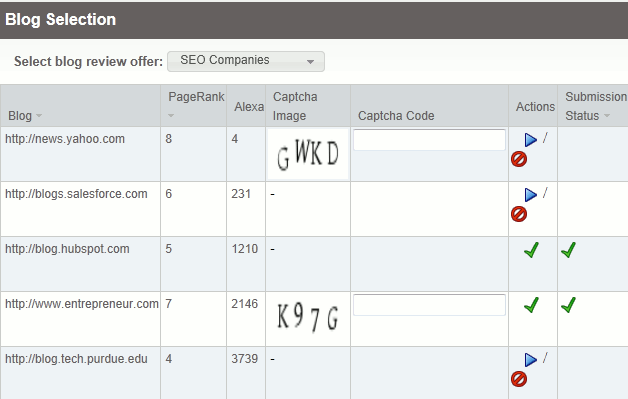 We also mark all of your requests, so you'll be able to use this information in the next time you want to repeat this process.
The process is still in your hands, because you have the final word in choosing the right blogs for you and writing the offer, so this is the same as doing it manually, just that it all becomes easy and effective.