Keyword Density
Another key indication used by search engines to determine what a web page is all about is to analyze the keyword density in the page. This is why you should monitor not only the current amount of backlinks but also the amount of referring sites.
Words are counted from the title tag, the description meta tag, and all the content of the webpage.
SheerSEO shows you the number that each of the keywords appeared in your pages.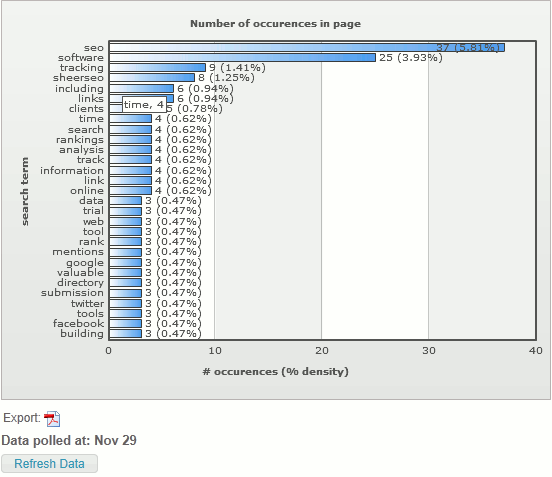 Each keyword occurrences in the webpage is presented in a bar chart. You can use the URL combo box to select the page you want to examine.
You can see single, double and triple keyword densities.
Automate your SEO process. Try our free account!
Sign up now!