Keyword Explorer
The first step in any SEO process and probably one of the most important is identifying the best keywords to focus on.
Keyword Research Tool
The process of identifying the best keywords to focus on for your website is called keyword research.
Using a keyword research tool, sometimes called "keywords finder", can help a lot because it can unlock a lot of information regarding each keyword's potential.
Keyword research tools determine the keyword's potential upon the number of searches done for that keyword and the strength of the sites currently ranked for it.
How does it work
The keyword explorer feature allows you to get keyword suggestions according to several possible methods.
Keyword Explorer can suggest keywords based on your competitors, related keywords to given keywords, or suggestions by Google Keyword Planner.
All suggestions come with useful information regarding keywords like search volume, CPC, and keyword difficulty.
Finally, the keyword explorer provides multiple filters to help you build your final list of keywords.
Suggest by Phrase/Words
Based on the given words/phrases, we can suggest keywords that contain them.
We provide data per each keyword, including search volume, keyword difficulty, CPC, and competition index.
This way, it is easy to find the best keywords to target and evaluate their potential and how hard it would be to rank them.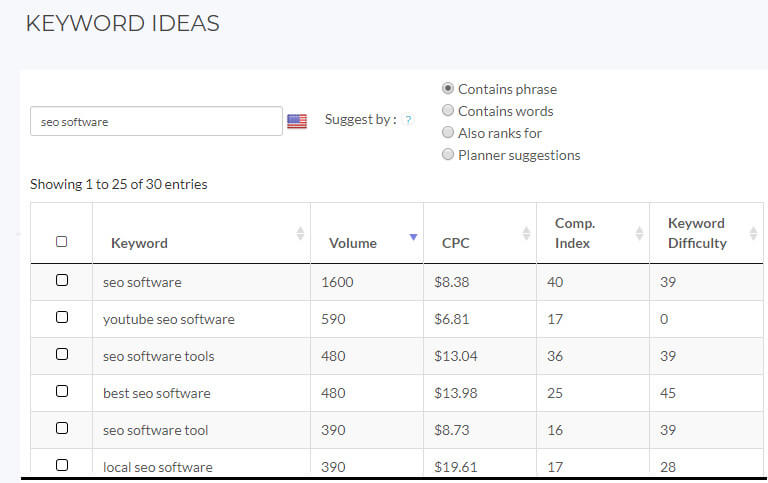 Automate your SEO process. Try our free account!
Sign up now!
Suggest by Competitors
Here you can find what your competitors are targeting and learn from them.
You enter the domain of your competitor, and we search for their ranked keywords.
We show the same data per keyword as in the "suggest by Phrase/Words", but here we also show the Google rank per each keyword and the competitor's estimated visits from this keyword.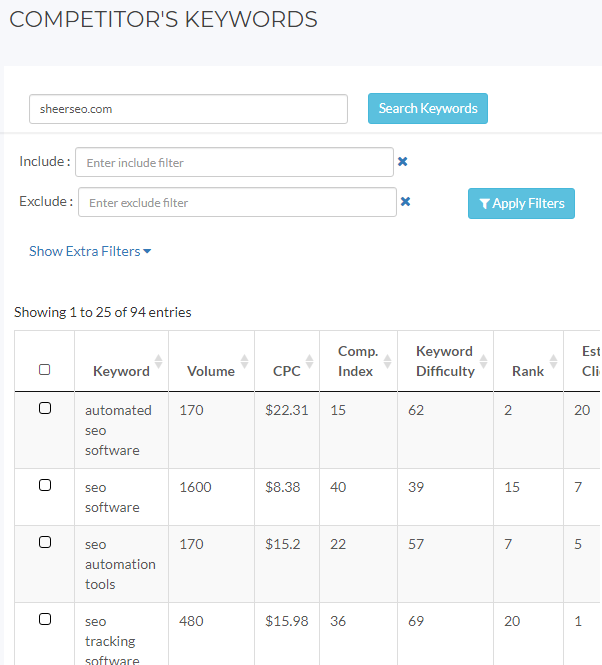 Also Ranks For
Using "also ranks for" is another excellent way to find keyword ideas.
In this option, we find the first ten results in Google for the given keyword and see which keywords those sites rank in Google.
We then show all the keywords that those sites also rank for.
You can then sort the suggestions by the number of sites (from the top 10 results) that rank for them.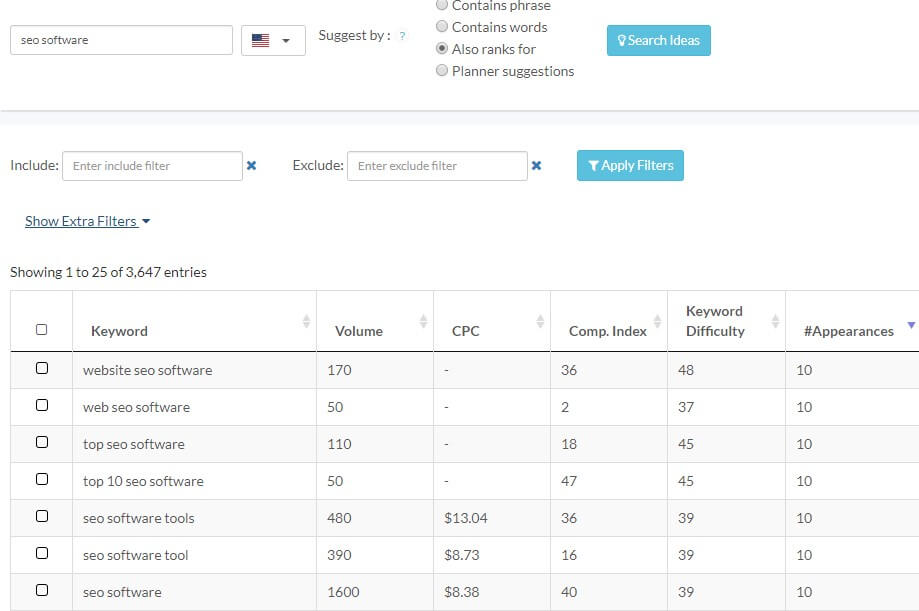 Planner Suggestions
Google Keyword Planner is a tool by Google made for Google advertising.
Google suggestions are more sophisticated than just contained words or phrases, so they can be instrumental.
Here is how Google Keyword Planner suggestions look like: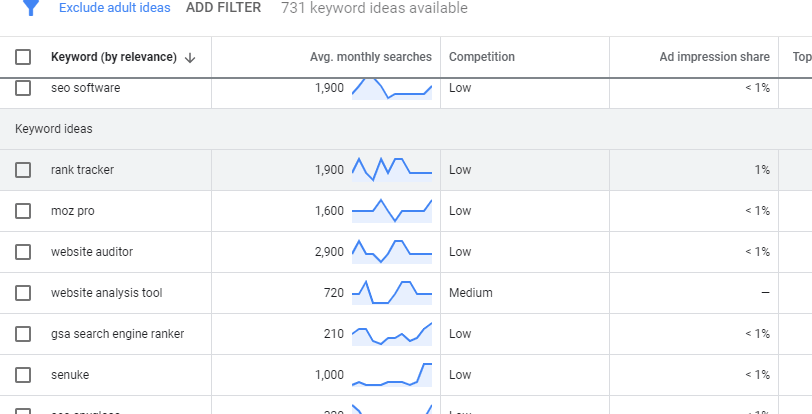 Google started restricting this information only to clients paying for advertising, leaving out many people who don't advertise on Google.
Keyword Explorer shows the data from Google Planner here.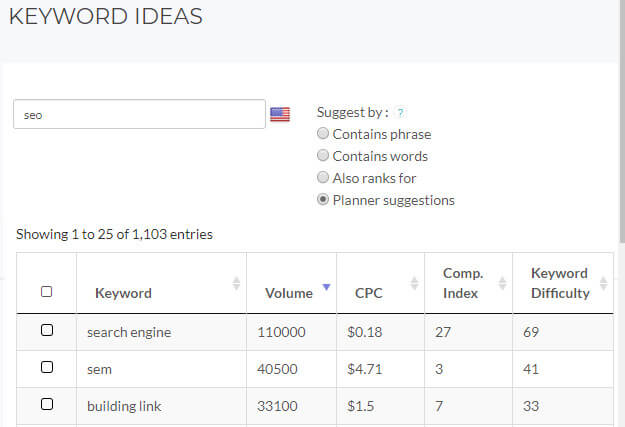 Filtering
Keyword Explorer can produce thousands of suggestions.
Obviously, that is too much to handle, so we provide tools to filter the suggested keywords by multiple criteria.
Those criteria include search volume, number of words, keyword difficulty, rank, estimated clicks, CPC, competition index.

Building keyword Lists
Once you finish filtering the keywords, you can save that list of keywords for future use.
You can also check our video guide here:

Automate your SEO process. Try our free account!
Sign up now!