Page Optimization
Page optimization is our main feature for on-page optimization.
We focus here on optimization specific to the keyword you want this page to rank for.
There are two main tools in the page optimization feature: the Content Benchmark tool and the Optimization Issues.
Content Benchmark Tool
Probably the most critical factors of on-page SEO are the content and HTML structure of your web page.
The Content Benchmarking feature allows you to compare your page's content and HTML structure with the top results on Google for your targetted keyword.
As you can see below, we compare your page to the leading pages in Google results for your target keyword.
Then we show you which keywords are underused in your page and how they are used in the leading pages.
Adding those keywords will make your content more complete about the subject.

For example, a page that tries to rank for "surfing", should probably mention the keyword "surfboard".
>A page about making bread should likely include the keywords flour and gluten.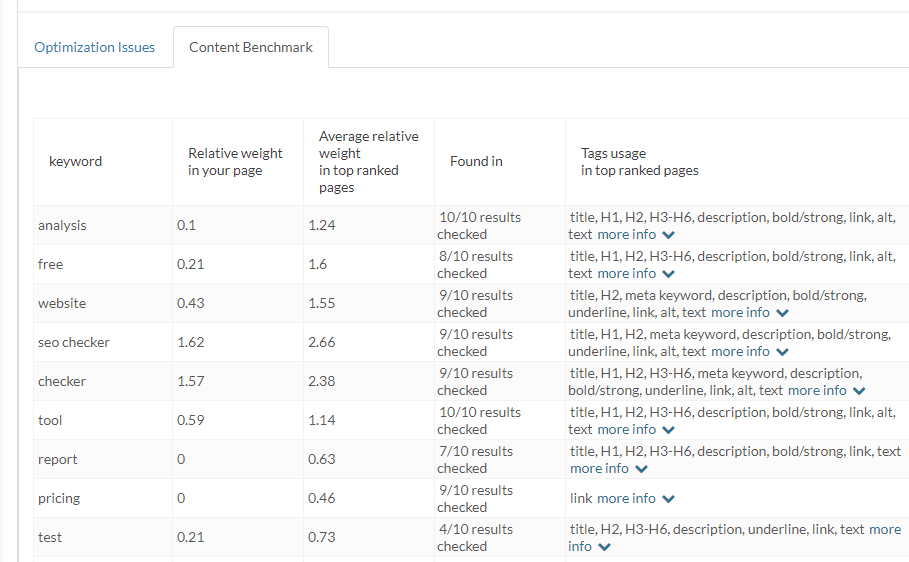 Each underused keyword shows you your usage of it and compares it to the leading pages for it.
That includes the density of the keyword within the page and the HTML tags it was embedded in.
For more detailed information about a specific keyword, you can use the "more info" link next to that keyword.
The more info will show further analysis on how this keyword was used on each top-ranked page.
See the screenshot below on how this looks.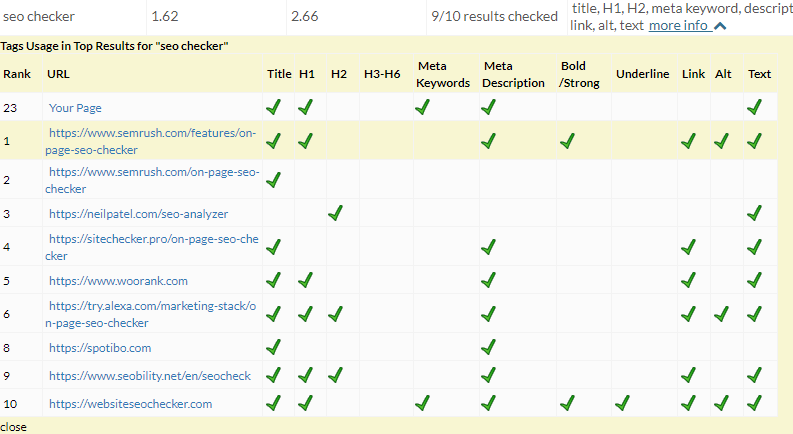 Automate your SEO process. Try our free account!
Sign up now!
Optimization Issues
With this tool, we analyze technical SEO issues for your page.
Some of them are general, like sufficient content and the presence of H1 and title tags. Some are specific to the keyword like keyword presence in the title and H1 tag.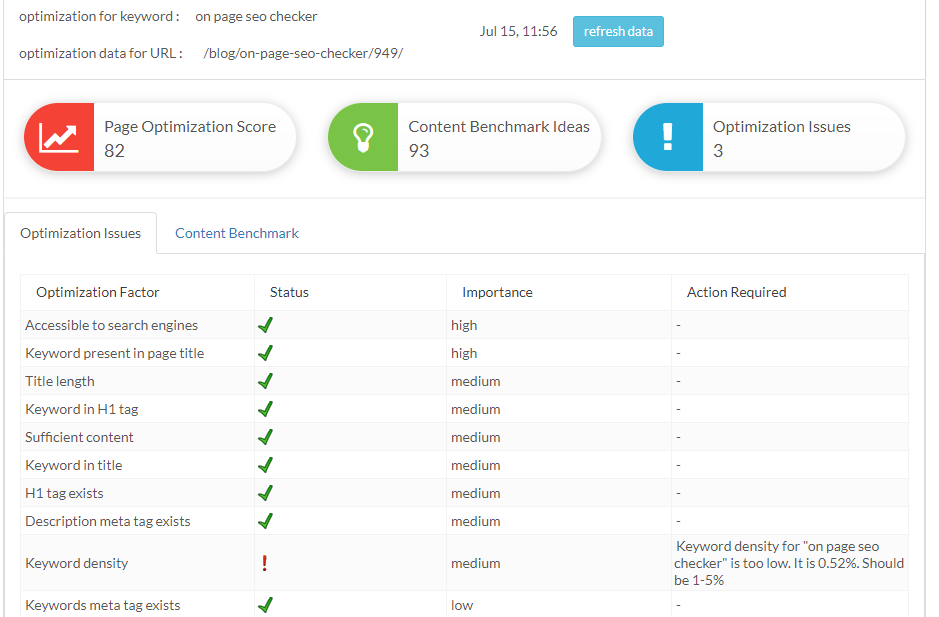 Discovering new Optimization Targets
If you are out of ideas regarding what to optimize, we can help you with that.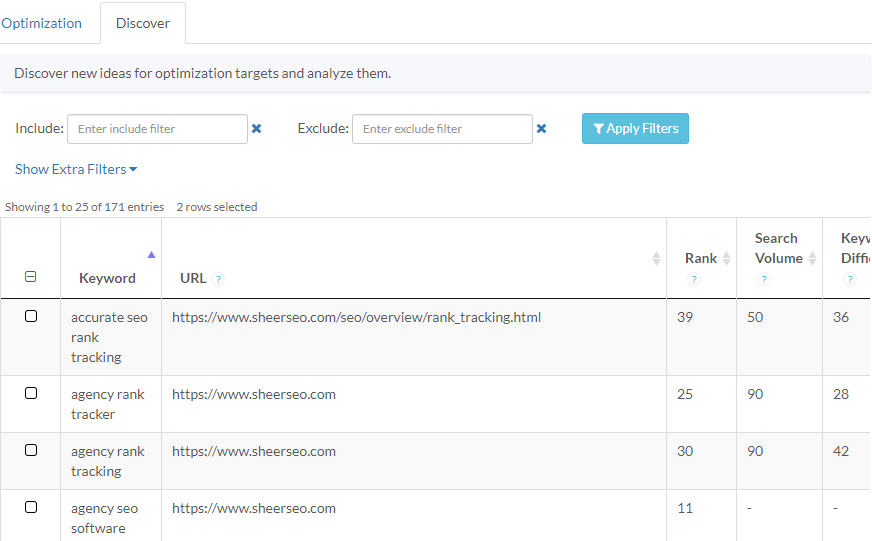 In our discover tab, we look for keywords that your site ranks for. And recommend based on their search volume, competition, and keyword difficulty.
Automate your SEO process. Try our free account!
Sign up now!