Social Bookmarking
Current Social
Social networking sites are sites that share interests and activities among online users. They might share links to favorite websites or to articles that interest them. These sites are becoming more and more important to online marketing so SheerSEO has the ability to track data that exposure you have on those sites.
Currently we only support two of the most important social networking site: Digg and Delicious.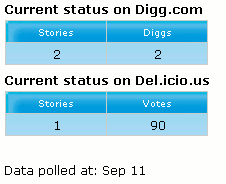 There are 2 indicators in this screen, stories and diggs. Stories, which is the number of bookmark/articles of your website's pages mentioned in the social network site. Diggs is the number of votes that story got. The more diggs will cause the site to be more popular within the online community.
Automate your SEO process. Try our 60 day free trial!
Sign up now!
Historical Social
Digg and Delicious sites are monitored to figure out the amount of trust the website got from those online communities.
This data is presented in a graphical chart.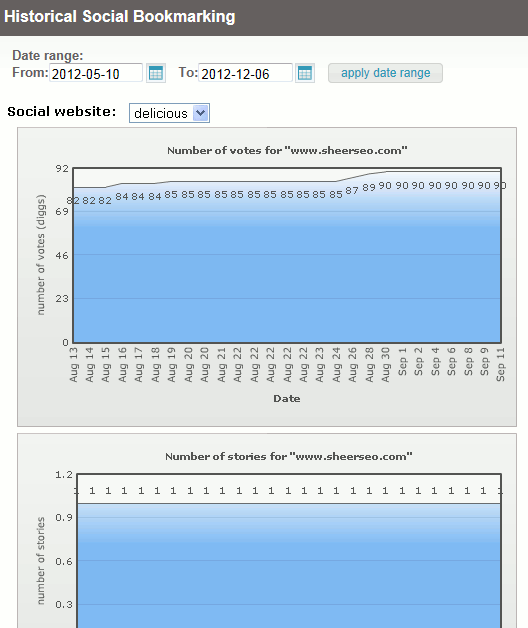 You can switch between Digg and Delicious data using the "Social website" selection box.
You can select the date range for the historical data.
Note:
This feature will only be useful for registered clients (signup is free), since historical data will only be collected for registered clients.
Automate your SEO process. Try our 60 day free trial!
Sign up now!