Backlink Software
Backlinks are probably the most crucial factor for your SEO success.
Our backlink software provides tools to identify your backlinks, get alerts if they change, track their progress, get ideas from your competitors, disavow harmful links.
It is also a link building software with features that will help you get backlinks from blogs and web directories.
Control All of Your Backlinks
SheerSEO collects data regarding all your inbound links and keeps refreshing this data weekly.
You can find valuable data regarding each link, including:
The referring page value
How much search engines trust the referring page
Link text
Do-follow attribute presence

Using this data, you can identify your most valuable links and notice many backlinks you might have never known.

You can also see which links got dropped, and notify the site owner.
And Your Competitors' Backlinks
An excellent opportunity to create new backlinks is viewing your competitors' backlinks.
SheerSEO will highlight which backlinks are the most valuable, so those may become your backlinks.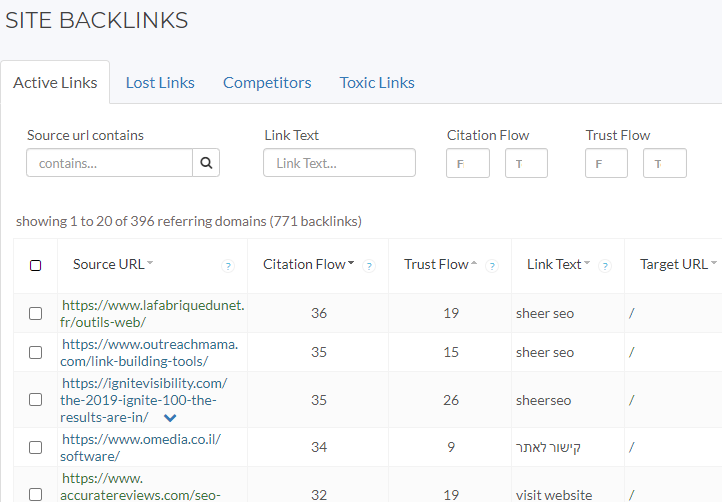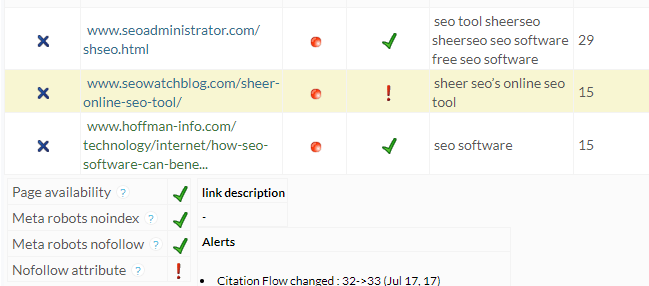 Backlink Alerts
Your backlinks are your asset, and you better keep an eye on the most valuable ones.
We have a tool for checking up on your most precious backlinks daily.
With this tool, you can view your precious backlinks' status and get an alert once any of them drops/changes.
Any change, like the value of a backlink or if it becomes a no-follow, generates an alert.
We will also check if the page became no index.
Blog Reviews
There is no better link than a link from a blogger in your niche. It is as natural as it gets, and Google loves it.
We can help you find relevant bloggers and connect you to them with a few clicks.
This semi-automated process makes it both easy and fully controlled by you, so you can save time and decide which blogs to contact.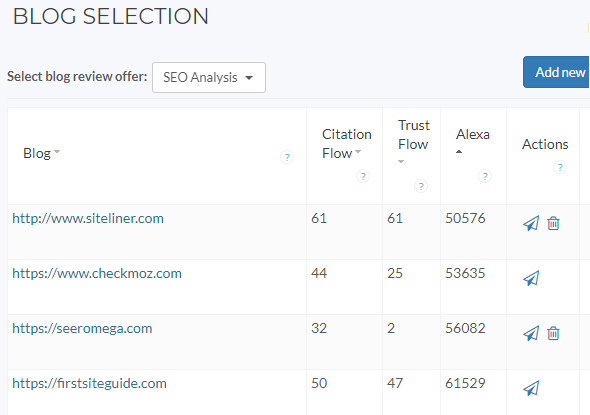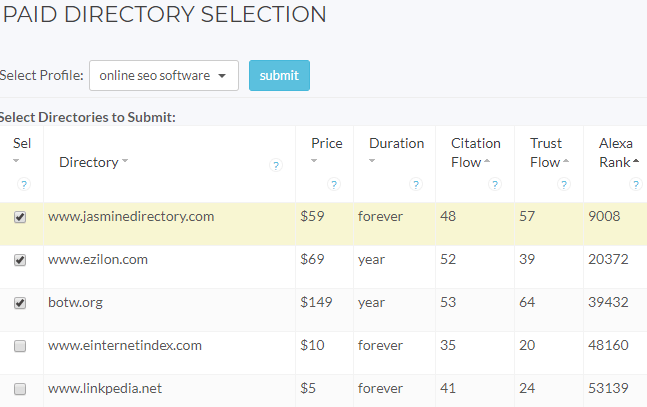 Directory Submissions
Directory submission is one of the easiest ways to get backlinks.
Our software can submit your site to multiple paid directories in a couple of clicks.
We allow you to select which directories to submit to, based on their parameters, like Alexa rank and citation flow.
This semi-automated process saves you precious time finding directories, filling out their forms, and paying each one separately.
Disavow Tool
Some links are bad for your site's reputation.
Google judges them as spammy.
We use multiple indications like the source page's trust score, IP, amount of links from that domain, etc. to identify toxic links.
You can use that to select the links you want to remove and use our tools to create a list of toxic links for Google's Disavow Tool.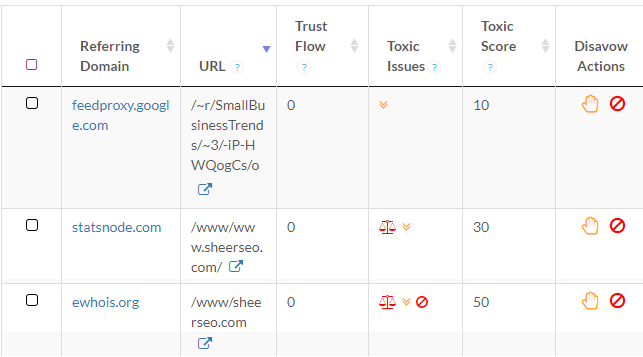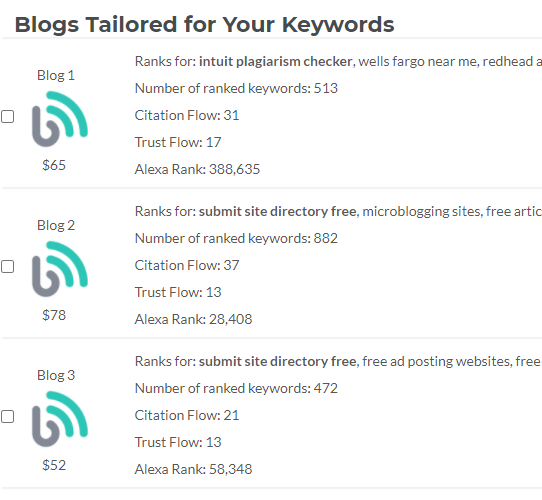 Link Insertions (Link Placements)
In this feature, we locate blogs that rank in Google for your target keywords.
You'll see data regarding those blogs, like their ranked keywords and page rank.
Then, if you choose to, you can buy a link from them to your page with the text you select.
These links are precious since they look completely natural, and they come from relevant pages that already rank for your keyword.