Accurate Rank Tracking
Our rank tracking tool provides high accuracy for rankings.
Unlike competing SEO software solutions, who check within 100 results pages, we check our results within real pages, with ten results each, same as real users do.
SheerSEO has over ten years of successful experience in this field.
Multiple algorithms are employed to make sure that the results are 100% accurate.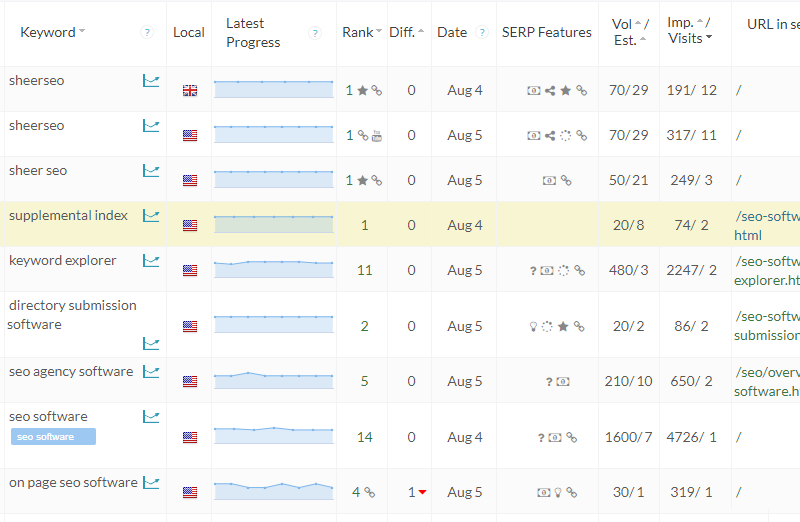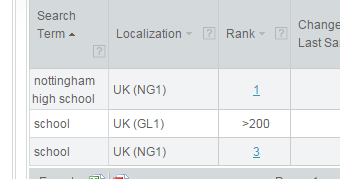 Localized Results
Google provides different results per each country and language.
For some countries, rankings vary even between cities and neighborhoods.
Our rank tracking tool supports all major countries, providing accurate results per each country and language.
If your business is local and not national, we can also target specific zip codes.
We also support local map results for local businesses.
Historical Data
We keep your historical data and allow you to see your progress with stunning visuals.
Current rankings can be compared to past rankings, to check progress efficiently.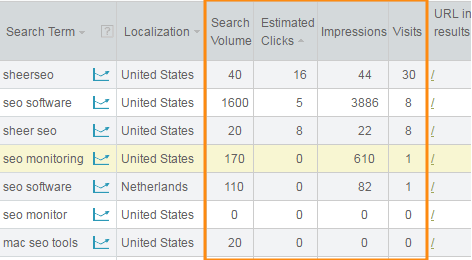 3rd Party Data, Analytics, and More
SheerSEO can incorporate data from many sources like Google Search Console, Google Analytics, and Google Keyword Planner.
The result is profound data about each keyword, including search volume, visits, and impressions.
Present rankings can be compared to past rankings, to ease the process of analyzing your progress over time.
Competitors
Tracking competitors is always motivational and can reveal many insights.
Your competitors are probably doing something right, and you can always learn new tricks.
Also, there is nothing like competition to get your motivation up.
SheerSEO can track up to 10 competitors for all your keywords.
Then, you can compare yourself to them using our excellent user interface.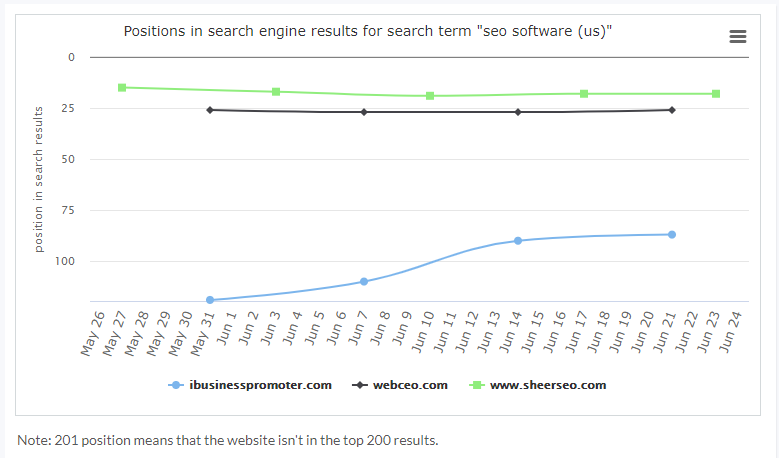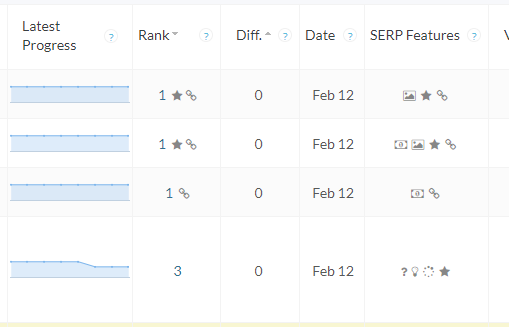 SERP Features
Google SERP features can change the click rate of organic results dramatically.
Users may find the information they are looking for in the search results without requiring to visit any of the search results.
SERP features, like featured snippets, attract the users and, thus, remove the click rate of the organic results.
Great for the users, but bad for site owners.
SheerSEO shows you which SERP features appear in each keyword and if they show up in your organic result.
We support all SERP features, including featured snippets, knowledge panel, site links, top ads, and local pack results.
Reports
Reporting can't be more comfortable with our PDF and CSV reports.
You can create reports manually, or have SheerSEO create them automatically and mailed to you.
White-labeled reports are available for SEO agencies.